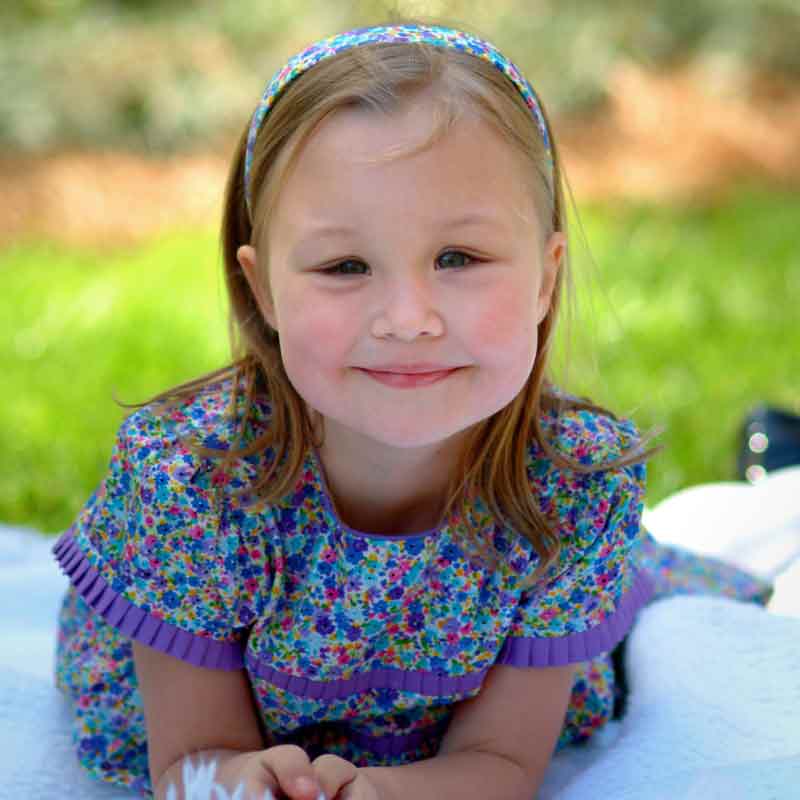 Just days after her first birthday, Alexa was diagnosed with stage 4 Neuroblastoma, an aggressive form of cancer. She was given a 20% chance for survival. Fortunately, Alexa was enrolled in a clinical trial and for the next three years underwent surgery, chemotherapy, and radiation. After a few years of healthy childhood, she began to have several medical issues which were a result of all the cancer treatment she had as a young child. Alexa's spine began to curve sideways and inward towards her organs. The inward curve began pushing against her lungs and along with the scarred lungs from chemotherapy she ended up with only a 20% lung capacity.
In January 2008, Alexa flew to St. Louis to have scoliosis and lordosis surgery in order to straighten her spine and give her room to breathe. The results were amazing and she returned to Atlanta for physical and occupational therapy and to get back to being just a normal kid.
Although Alexa was far from being normal, she was a beautiful girl with a big, bright smile and an amazing attitude. She loved school, math and reading, helping others, playing the piano, and having fun with all of her friends. At age 11, she was so full of life but passed away on Thanksgiving Day with her family by her side.
Every child who has been diagnosed with childhood cancer inspires us to Rally On to find better treatments with fewer long-term side effects and, ultimately, cures. Please join us in the fight against childhood cancer by making a donation or setting up your own Rally fundraiser today.