Fund Childhood Cancer Research in Honor of
Rally Kid Emma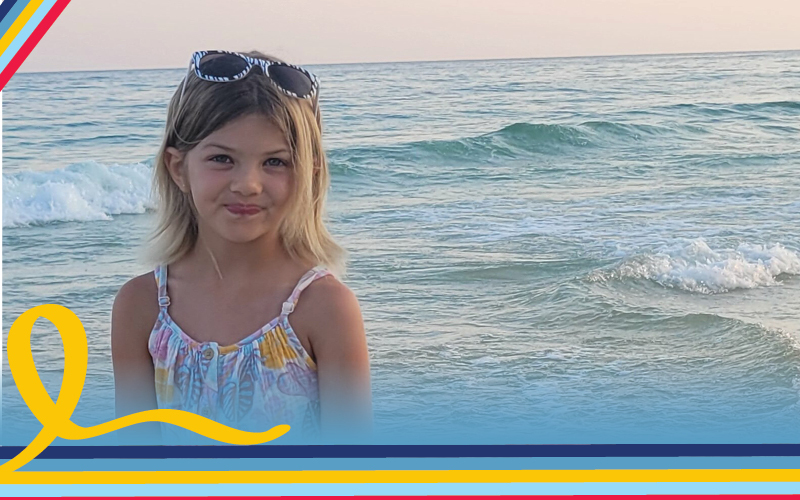 Fund Childhood Cancer Research in Honor of
Rally Kid Emma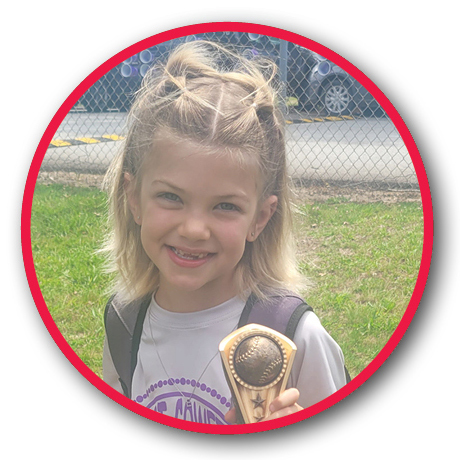 In December of 2020 Emma started complaining of leg pain and was diagnosed at age 4 with a Malignant Rhabdoid Tumor. Unfortunately, surgery to remove the tumor was not an option. Emma endured 52 weeks of intravenous chemotherapy and 30 proton therapy treatments during 2021 and in January 2022 Emma's scans showed no evidence of disease. She continued 48 weeks of maintenance oral chemotherapy during 2022.
Emma is now off all therapy and NED. She is 7 years old and just started second grade.
Emma enjoys playing softball and this past spring Emma was chosen for the all-star team where her team won the State Championship.
Shop Now
Emma's 47 Faces Shirt