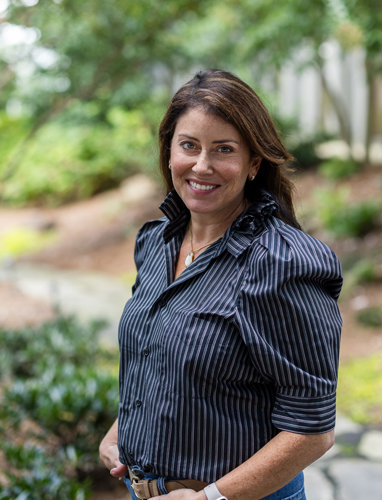 Jennifer Kellett
Director of Development
Jennifer is a seasoned professional in the world of nonprofit development, bringing over two decades of experience to her role as Director of Development at Rally Foundation for Childhood Cancer Research. With a passion for making a difference and a track record of fundraising success, Jennifer is dedicated to advancing the mission of Rally and improving the lives of children and families affected by childhood cancer.
Jennifer's nonprofit journey has taken her through a diverse range of organizations, each contributing to her deep understanding of the sector. Most recently, she served as the Director of Development and Interim Executive Director for Odyssey Atlanta, a transformative educational enrichment program serving under-resourced Atlanta public school students. Prior to her time at Odyssey, Jennifer held key fundraising roles at The High Museum of Art, The Lovett School and The Adaptive Learning Center. Her experience at these organizations allowed her to hone her skills in fundraising, donor relations, strategy and community engagement.
Jennifer, a proud native Texan, has embraced Atlanta as her home since 1999 where she resides with her husband, Sammy, and son, Sam, as well as their two beloved dogs, Sitka and Macho. Her daughter, Jacqueline, attends Bard College on a Posse Scholarship. Outside of her professional life, Jennifer enjoys the simple pleasures of baking, getting lost in a good book and cherishing quality time with her family and friends.