Fund Childhood Cancer Research in Honor of
Rally Kid John Russell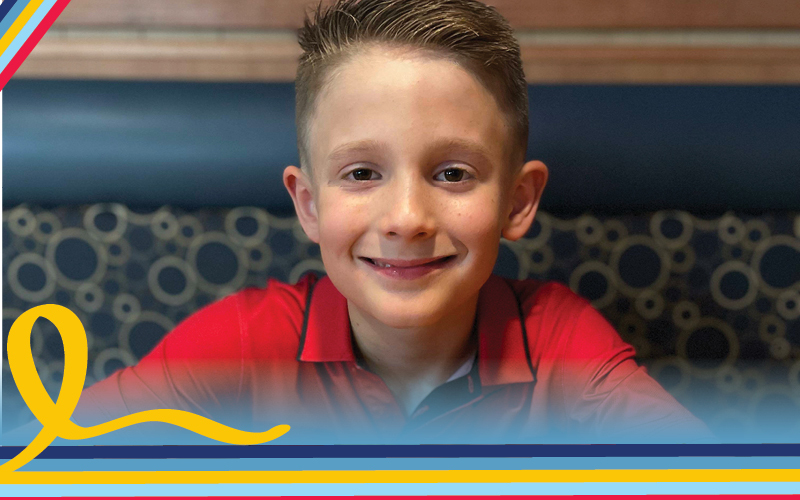 Fund Childhood Cancer Research in Honor of
Rally Kid John Russell
John Russell's Cancer Journey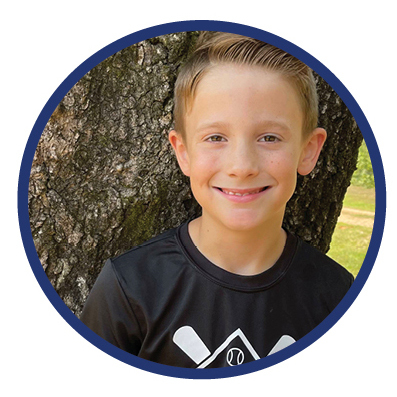 Russell was diagnosed on July 22, 2017 with Wilms Stage 3 kidney cancer (just two weeks before his 3rd birthday). He underwent 10 weeks of chemotherapy to shrink the tumor on his kidney enough to have it and his right kidney removed in November. He then had 6 rounds of radiation after surgery followed by 3 more months of chemotherapy. He completed his treatment on February 12, 2018, and has shown No Evidence of Disease since then! This past year, he hit a new milestone of being cancer free for 5 years so he is now considered a Survivor and only has to go once a year for scans from here on out.
Russell just celebrated his 9th birthday and is thriving and living his best life every day! He is in the 4th grade; reading, history, and science are his favorite subjects. Deep sea fishing, watching the Braves, playing baseball with his Thunder teammates, and traveling out west are what he enjoys the most!
We are so blessed to watch him living and loving life, and are thankful for the prayers and support he received throughout treatment from family and friends and organizations like the Rally Foundation that do so much for children battling cancer. Our children only receive 4% of funding for cancer research…they deserve more than 4! Please consider making a donation in honor of Russell and all of the other children that are currently battling or have previously battled cancer. The Rally Foundation not only helps kids find some normalcy and have fun as kids, but they provide research grants to help further research in hopes of finding a cure for childhood cancer. With your help, we can get one step closer to a cure for our kids!