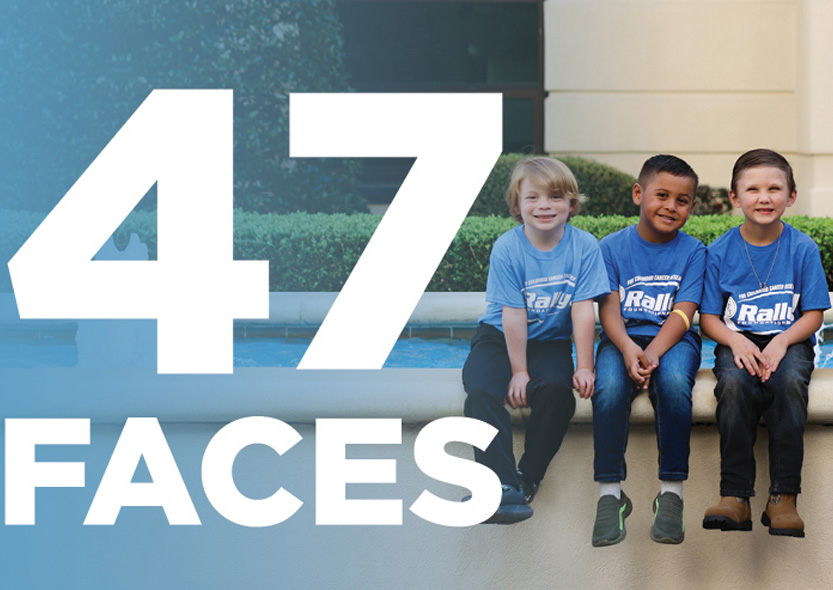 SUPPORT 47 FACES OF RALLY TODAY!
Every day, 47 children are diagnosed with childhood cancer, and in their honor, Rally hosts 47 Faces of Rally, a month-long fundraiser in September, Childhood Cancer Awareness month.
2023 47 Faces
Click on each photo to read their story, and help them and their friends and families raise as much money as possible to fight this horrible disease.
Yes, your donation matters – at Rally, 93 cents of every dollar raised goes toward childhood cancer research to help find better treatments with fewer long-term side effects and, ultimately, cures!
Thank you and Rally On!