Fund Childhood Cancer Research in Honor of
Rally Kid Devan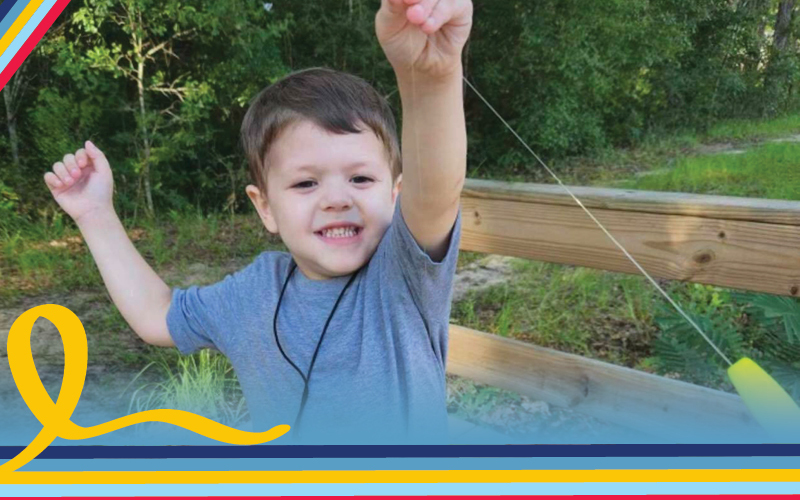 Fund Childhood Cancer Research in Honor of
Rally Kid Devan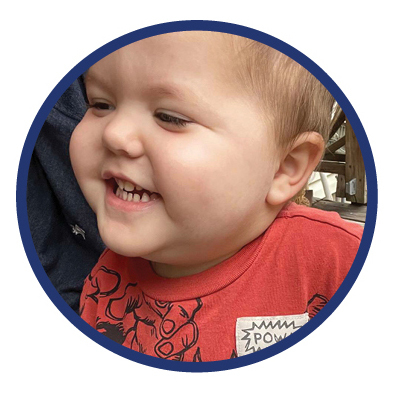 This is our son Devan Meeks. Since he was a baby, he has been called Monkey. He has always had such a big personality and loves to climb on everything and everyone. Truly his favorite thing is spending time with his family and playing with his bubba. Devan was diagnosed with B-Cell Acute Lymphoblastic Leukemia at 2 years old.
This was a traumatic moment for Devan and our family. In August of 2021 Devan started getting sick. He had enlarged, hard, and immovable lymph nodes on the lower back of his skull. He had no appetite and wouldn't et. He was constantly tired and in pain. Looking at him we knew something wasn't right.
Devan was taken to multiple doctors and emergency rooms only to be turned away and told it was probably "just a virus" and it would go away. No one took the time to examine him more thoroughly. After a month of trying to get someone to look at him we were finally able to get an apt with his primary care physician. As soon as we told him what we though he had he immediately got us in. On examination Devan's spleen was so enlarged it was bulging out from under his ribs. He was covered in small broken blood vessels called petechiae. His doctor ordered labs and diagnosed him. Within 24 hours he was admitted to Sacred Hospital and our lives became a blur. Over the next few days things got worse for our monkey. He couldn't walk and was in excruciating pain. He had to undergo multiple procedures and start treatment immediately. For anyone this is miserable, especially a child. He was admitted for a month not being able to leave the floor and sometimes the room due to having a virus. Throughout his hospital stay he fell in love with Marvel and all its characters. Being a hero gave him hope and made him feel strong. People sent him capes, action figures, and so much more. His GiGi and papa bought him marvel socks that had capes on the back.
Which is what a lot of people in the hospital knew him for. Rally gave him Spiderman hospital sheets for his bed so he could feel more at home. Devan has had a very rough two years and hasn't been able to live like a normal child. Some phases of treatment were horrific, and others were bearable for him. Right now, he is in maintenance. The end of his treatment. Every three months he has a lumbar puncture. Every month he has a port flush, labs, and chemo adjustment. The rest of his chemo and meds are given daily at home.
Thanks to God, his hospital, and foundations like Rally who provide crucial research, assistance, and treatment to families, Devan will ring the bell and be done with treatment in November of this year.
Shop Now
Devan's 47 Faces Shirt