Fund Childhood Cancer Research in Honor of
Rally Kid Chloe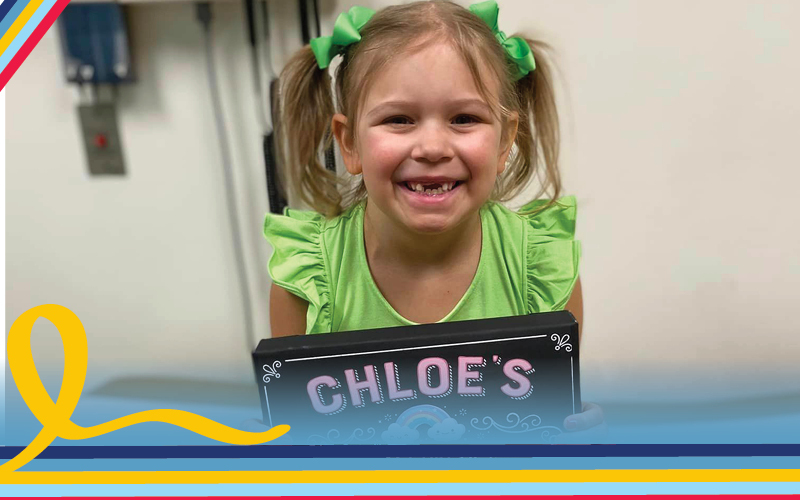 Fund Childhood Cancer Research in Honor of
Rally Kid Chloe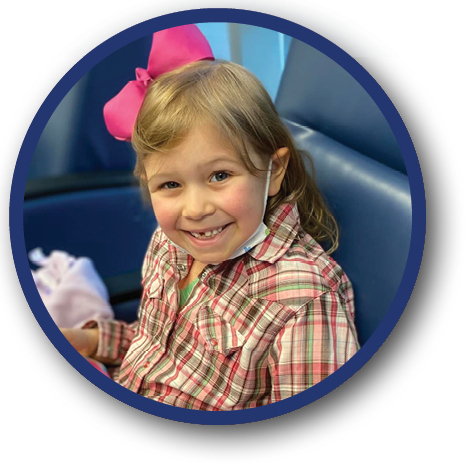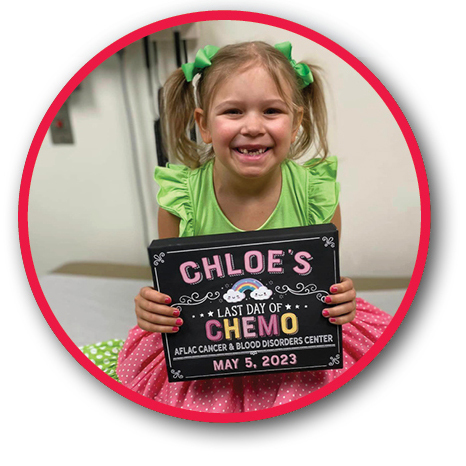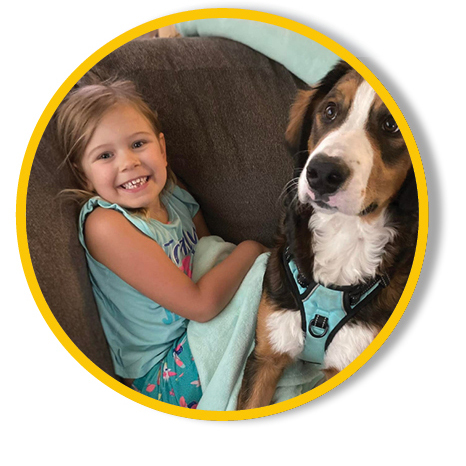 Chloe was diagnosed when she was ten months old with an Optic Pathway Glioma. The tumor is a brain tumor attached to her optic nerve, tract, and chiasm. We noticed for a few weeks that one of her eyes would shake and she would turn her head to the side. Thankfully, we had a great pediatric doctor who didn't want to take any chances and she referred us to CHOA. They were rather sure it was nothing to be concerned about but wanted her to have an MRI before going home. Chloe's forty-five-minute MRI turned into a four hour MRI. When two nurses and the radiologist brought Chloe back into the room and shut the door, our little world felt like it came crashing down. We didn't get much information that day and it was almost two weeks before seeing her oncologist to really find out what battle our little girl was about to be fighting.
Her tumor was monitored every three months and was stable until Summer 2018. We were blessed with over a year before we had to do chemo for the first time. Her tumor significantly grew between July and September of 2018. In October, Chloe had a port placed and she started weekly chemotherapy treatments. She was in the ER many times that year. With a cancer child, the slightest fever means there could be very serious infections within her body or port.
Chloe's July 2019 scan showed that her tumor had slightly grown. When Chloe's October scan was completed her daddy had just deployed, and we had a large amount of growth in her tumor. She was pulled from her chemotherapy that day. We were only four doses shy of completing her treatment plan. A few weeks later she started on a new chemotherapy drug. Chloe completed her second round of chemo at the end of 2020. She was blessed with 7 months off chemo.
In June of 2021, our oncology team was no longer comfortable waiting any longer to restart chemo with the amount of tumor growth that Chloe had. Round three of chemo was a combo of two chemotherapy drugs and it was the hardest thing this little fighter had faced yet. It took months to get her sickness under control and it was still a battle every time she had chemo. Chloe completed this round of chemo in May of 2023. We are hopeful for a longer time off treatment this time. This little fighter is enjoying every day of growing stronger and feeling her best. Chloe's form of tumor is going to be a life long marathon of watching the tumor and living life in three-month time blocks.
Shop Now
Chloe's 47 Faces Sticker