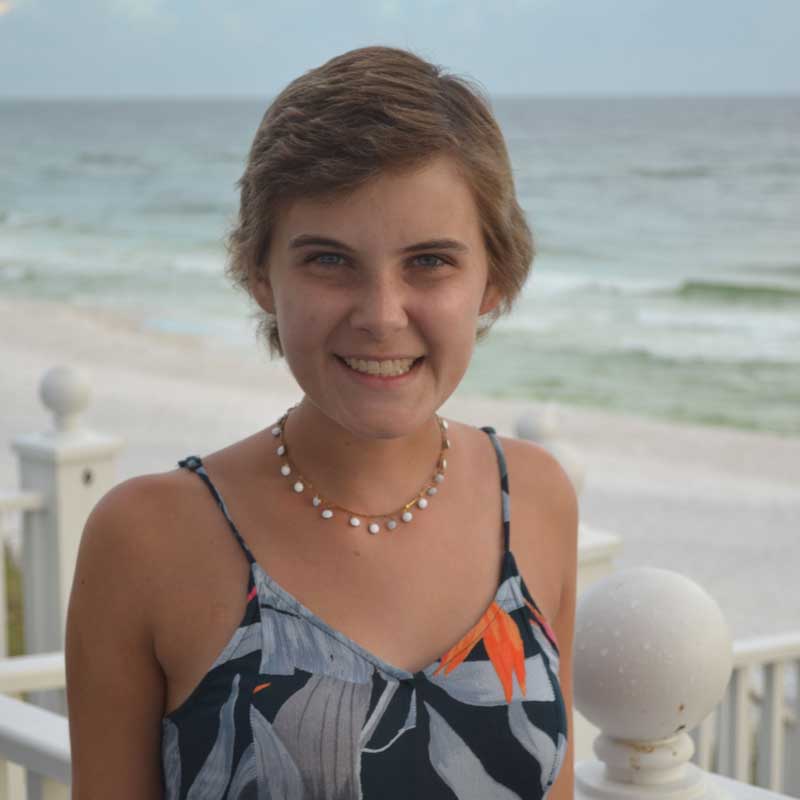 Peyton began struggling with severe headaches, joint pain and overall fatigue in early January 2017. Within a week, these pains escalated and were accompanied by blurred vision and jaw pain and resulted in a trip to the ER. Her immediate diagnosis was leukemia, which was later identified to be Mixed Phenotype Acute Leukemia.
She underwent chemotherapy and was declared to be in remission, but  routine scans in summer of 2017 revealed that she had relapsed. Peyton then underwent more chemotherapy, a round of CAR T-Cell therapy, and a second bone marrow transplant. The CAR T-Cell therapy was instrumental in pushing her back into remission, and Rally helped fund the the research that made this therapy possible.
Nearly 180 days after her last transplant, Peyton has been cleared to go back to school in the fall of 2018 after being away from the classroom since her diagnosis. She will be a senior at Pope High School.
Peyton is a fierce competitor as evidenced by her hard work in the classroom and in varsity lacrosse and cross country. Peyton's competitive spirit and determination coupled with her faith have proven to be key in her fight against this disease.
Read more about Peyton and her journey here.
Every child who has been diagnosed with childhood cancer inspires us to Rally On to find better treatments with fewer long-term side effects and, ultimately, cures. Please join us in the fight against childhood cancer by making a donation or setting up your own Rally fundraiser today.