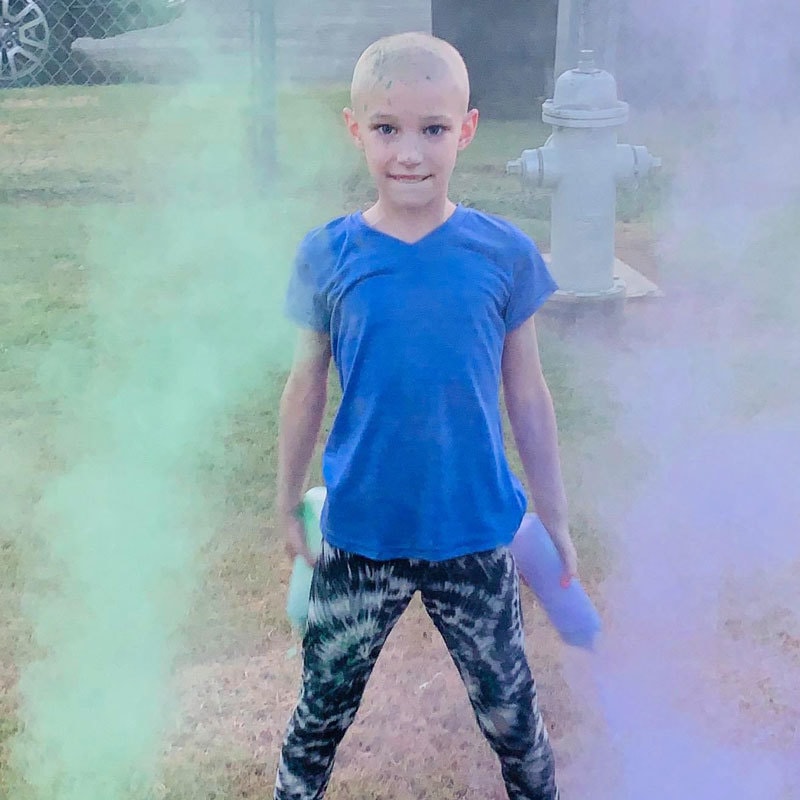 On February 21, 2019, Dakota and her family's lives were turned upside down. Three weeks prior, Dakota had started complaining about blurry and double vision, and she asked her mother, Molly, if she could get glasses. To appease her request, Molly took Dakota to the pediatrician. The doctor noticed the double (and even triple) vision so she referred them to an eye doctor. Further tests were inconclusive, with the eye doctor stating Dakota had either failed all of the tests or was "faking it" to get glasses. The doctor recommended that Dakota get an MRI to check for something pressing on her optic nerve. The MRI ended up showing something much worse: a brain tumor.
Molly and her husband, Chris had to break the devastating news to Dakota and the rest of their family. The following day, they spoke with the neurosurgeon who immediately wanted to see Dakota. The neurosurgeon shared the MRI results, which showed a 3-centimeter tumor that was branching at an unknown speed. The tumor was located in Dakota's thalamus, meaning it could not be surgically removed.
Dakota underwent a craniotomy and biopsy to determine the nature of the tumor and its rate of growth. She was diagnosed with an inoperable tumor called Juvenile Pilocytic Astrocytoma (JPA). Dakota had two more biopsies and port placement surgery before beginning chemotherapy in April 2019. Her weekly treatments are scheduled to finish in May 2020. Since her cancer diagnosis, Dakota has struggled with anxiety and depression, nausea and continued double vision.
Every child who has been diagnosed with childhood cancer inspires us to Rally On to find better treatments with fewer long-term side effects and, ultimately, cures. Please join us in the fight against childhood cancer by making a donation or setting up your own Rally fundraiser today.