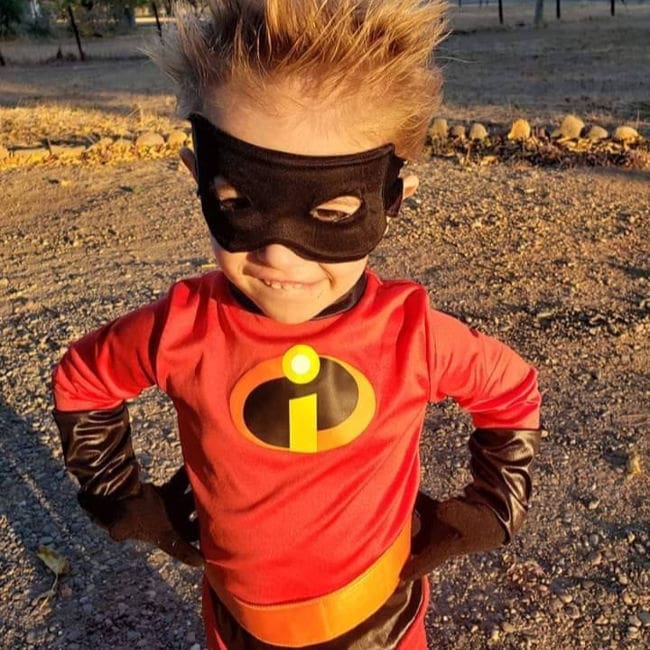 A month prior to Zak's cancer diagnosis, he went to the park with his father and siblings. He was playing on the equipment when he fell off and became unconscious. About a week later, Zak began passing out during situations that wouldn't normally cause someone to do so—once after jumping from his bed and once while throwing a tantrum. Zak's parents took him to the ER and to two doctors. It wasn't until seeing the second doctor that labs were requested. However, Zak also had some bruising and the doctor was concerned he was being mishandled. They took Zak from his mother and straight to the ER. At the ER, multiple scans were done to ensure the playground fall hadn't caused additional damage.
The results instead showed that Zak had Acute Lymphoblastic Leukemia and was in need of an immediate blood transfusion. Though his mother was completely crushed by the news, she looked over at Zak who was still smiling and that truly gave her hope. Zak's family moved in order to be halfway between his hospital and his dad's job; they still travel 80 miles each way but it's better than before. Zak is expected to be in treatment for two years. He enjoys playing outside with other kids but, due to his compromised immune system, he often has to stay indoors away from other people.
Every child who has been diagnosed with childhood cancer inspires us to Rally On to find better treatments with fewer long-term side effects and, ultimately, cures. Please join us in the fight against childhood cancer by making a donation or setting up your own Rally fundraiser today.