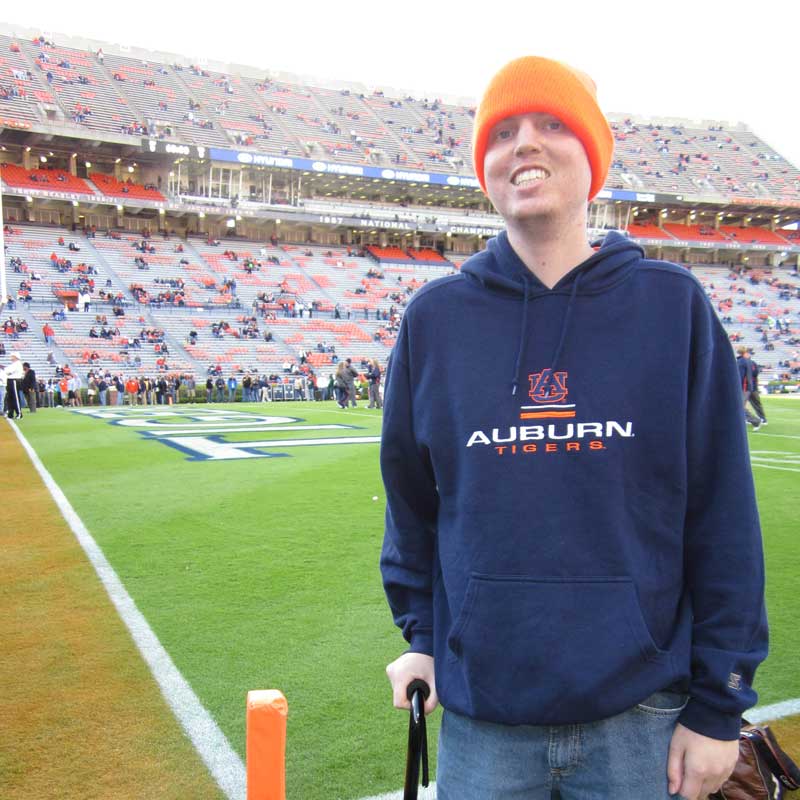 William was diagnosed with medulloblastoma, a childhood brain tumor, in April 2001 at the age of 14. He underwent brain surgery, radiation, and chemotherapy, and he finished treatment in June 2002. He relapsed at age 17 with tumors in his spinal cord in March 2004. He had more chemo, a stem cell transplant, and radiation, and he finished treatment on December 31, 2004. The Rally Foundation was born from his community's desire to join the fight against childhood cancer. After recovering from treatment, he graduated from high school with his class in May 2005.
William then became a college student at Auburn University, majoring in Chemical Engineering and minoring in Sustainability and Spanish. His persistence and determination were an inspiration to all as he tackled late-effects of treatment in addition to college classes. A routine MRI in December 2010 revealed tumors throughout his brain and spinal cord. He was enrolled in a clinical trial, but his tumors continued to grow. Will began another chemo regimen, lived life to the fullest, and graduated from Auburn in May 2011. By January 2012, his disease was almost gone and he was able to start a part-time job in chemical engineering while continuing chemotherapy. He woke up one morning in April with sudden onset of disease progression, and started yet another chemo regimen. After an 11 year battle with cancer, William passed away suddenly on May 2, 2012 surrounded by his family. Years of harsh treatments had taken their toll on his body, and he died from massive infection.
William enjoyed spending time with friends and family, and he loved making people laugh. He faced much adversity in his 25 years, but his hope and determination inspired so many to help fund childhood cancer research.
Every child who has been diagnosed with childhood cancer inspires us to Rally On to find better treatments with fewer long-term side effects and, ultimately, cures. Please join us in the fight against childhood cancer by making a donation or setting up your own Rally fundraiser today.