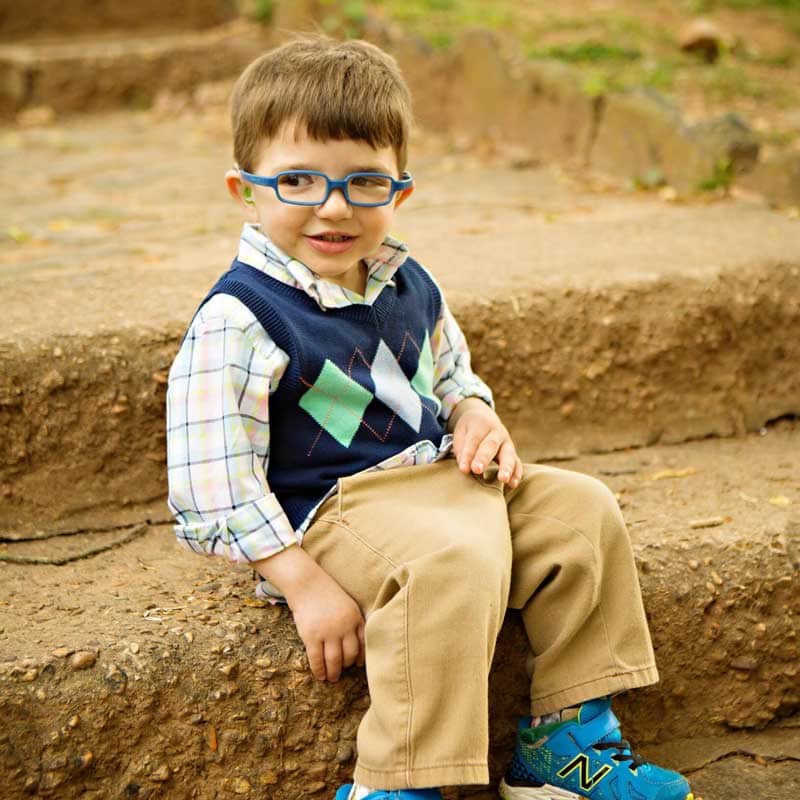 Rally Kid Whit was diagnosed with trilateral retinoblastoma at just two months old after his pediatrician noticed his eyes moving back and forth during a routine appointment. Over the next eight months, Whit endured four rounds of high-dose chemo, a failed bone marrow harvest, a miraculously successful stem cell harvest, two rounds of in-patient rehabilitation and brain surgery. He completed treatments in August 2015 and continues to undergo therapies for speech and using his right arm. Despite being given only a 5% chance of survival, Whit is beating cancer.
Today, Whit is a happy 3-year-old with a sweet personality who recently won the Brightest Smile Award at school. He loves normal little boy stuff, including the pool, playing outside, trains and watching Paw Patrol. Whit adores his little brother, Noah, and his big sister, Madeline. Ben and Mary are incredibly proud to be his parents.​
Every child who has been diagnosed with childhood cancer inspires us to Rally On to find better treatments with fewer long-term side effects and, ultimately, cures. Please join us in the fight against childhood cancer by making a donation or setting up your own Rally fundraiser today.