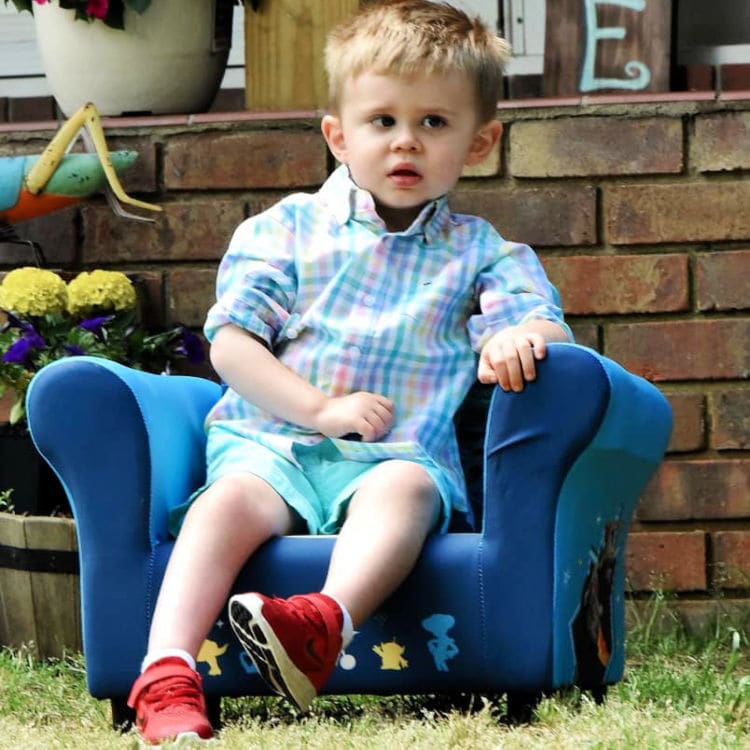 On July 16, 2019, just five months before his third birthday, Tyson was diagnosed with Diffuse Intrinsic Pontine Glioma (DIPG). His parents had taken him to the ER due to loss of mobility, speech, and similar issues. There, the doctors performed an MRI and discovered a tumor on Tyson's brain stem. DIPG has no cure and the prognosis is very poor. Tyson is now in a fight for his life.
Tyson has always been a fighter. Several months after his birth, it was discovered that he'd had a stroke while in the womb. He was diagnosed with left middle cerebral artery stroke, right hemiparesis, perinatal arterial ischemic stroke, and symptomatic epilepsy. He fought hard through all of this and, though he was still delayed, he was overcoming obstacles and achieving milestones much better than expected.
After his DIPG diagnosis, Tyson underwent 30 days of radiation. Chemotherapy is not an option and there are no open clinical trials that Tyson qualifies for at this time. When his tumor begins to progress, he will do a half round of radiation in order to try and buy more time.
Tyson lost most of his mobility and had to relearn most physical activities—even walking. He has since regained all of his functions and his tumor is stable. Tyson is still gaining strides at physical, occupational, and speech therapy every week and at school. He loves baseball and will even get to play in the 3-5 year old Mighty Mites t-ball league this spring. His parents know that many others in their same situation are not so lucky. To them, Tyson is a precious miracle.
Sadly, Tyson passed away on December 24, 2020, surrounded by his loving family.
Every child who has been diagnosed with childhood cancer inspires us to Rally On to find better treatments with fewer long-term side effects and, ultimately, cures. Please join us in the fight against childhood cancer by making a donation or setting up your own Rally fundraiser today.