Jessica, Rally Kid Zoe's mom, is grateful for each moment she spends with her daughter, and has created a company to help other children in the childhood cancer community. The Giving Goose has donated thousands of dollars to the Rally Foundation for Childhood Cancer Research. Today it's Thanksgiving, and Jessica expressed the many things their family is thankful for.
It's that time of the year when people gather to express how thankful they are. There are so many things for which to give thanks, and blessings come in so many different ways. For our family, Thanksgiving doesn't happen just once a year.
For the last two years we have experienced a different, and deeper kind of gratitude. Our daughter, Zoe, has been in remission for 2 years and 3 months following treatment for a rare brain tumor. Every single day with her is a day to be thankful for! She is here, and she is healthy. Saying "we are thankful" just doesn't sum up how we feel.
The beginning of our journey was an absolute nightmare, but even during that time we had an outpouring of love and support. We took that experience plus our gratitude and created a small business that gives back.
We don't just give back to anyone, we give back to nonprofit childhood cancer organizations for research. Without research and a good treatment plan there is a huge chance that our daughter wouldn't be celebrating two -plus years in remission. We want other families to feel the thankfulness that we feel. We want more survivors! We want more research, more treatments plans, and more cures for the entire childhood cancer community!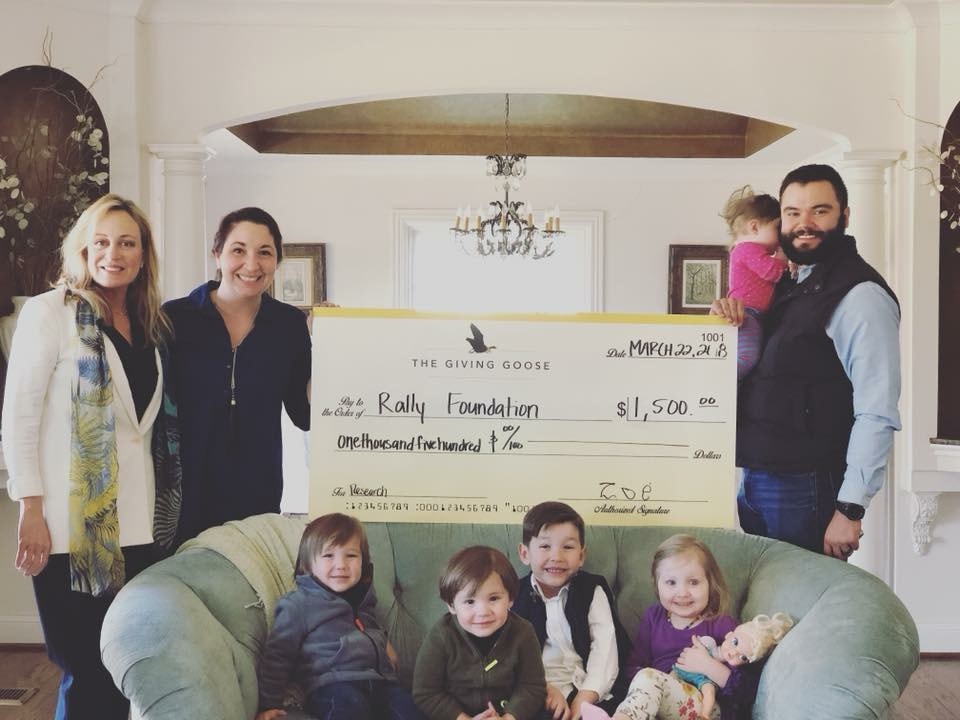 We created a company called The Giving Goose. Our daughter is the Goose, a nickname she got from her outgoing and silly personality. We wanted her story and journey to give hope to others in such a dark and unknown place. We are very thankful that our small business has been able to make a difference in the childhood cancer community. It may currently be a small impact, but with more awareness we hope to provide more funding that will lead to more research. That is something we should ALL be thankful for!
Our daughter is currently a survivor, but we do not know what tomorrow may bring. There are also too many kids to count who are still fighting for their lives or who have lost their battle due to poor research funding. We stand for them, and we are thankful we were given the chance to try to make changes for these warriors.
Being thankful can be defined in so many different ways. I would never have thought, in the beginning of our daughter's cancer journey, that I'd be thankful for the love and support you receive from the childhood cancer community. We are so glad that we are able to give back to the community that has given so much to us.
We are thankful for hope. Hope that one day the childhood cancer community receives more funding, research, and more long-term survivors!
You, too, can give back. Make a gift to the Rally Foundation for Childhood Cancer Research and change the future for kids with cancer.
GIVE NOW