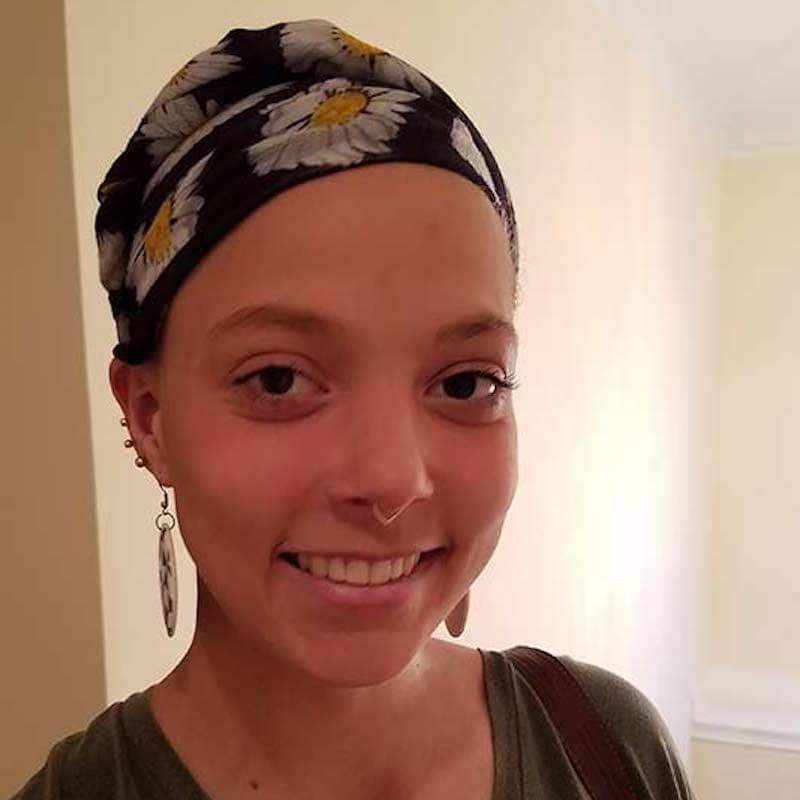 When Sophia was settling into college she joined a soccer team and thought she'd sprained a tendon when she started going to practices. Over the next 3 months she tried stretching it out and eventually went to a college doctor, who gave her a boot to wear.
As the tumor in her instep continued to grow, she realized the boot wasn't working and became unable to walk on her foot. She resorted to getting to class on crutches. Her pain level increased as did the specialized doctor appointments. We
packed her up and brought her home at the semester's end A biopsy in late December irritated the foot to a miserable level of pain and Christmas was a hard time for her. The biopsy results on Dec 28th told us Rhabdomyosarcoma and we began a 52 week treatment plan on Jan 14th.
We are half way through.
Every child who has been diagnosed with childhood cancer inspires us to Rally On to find better treatments with fewer long-term side effects and, ultimately, cures. Please join us in the fight against childhood cancer by making a donation or setting up your own Rally fundraiser today.