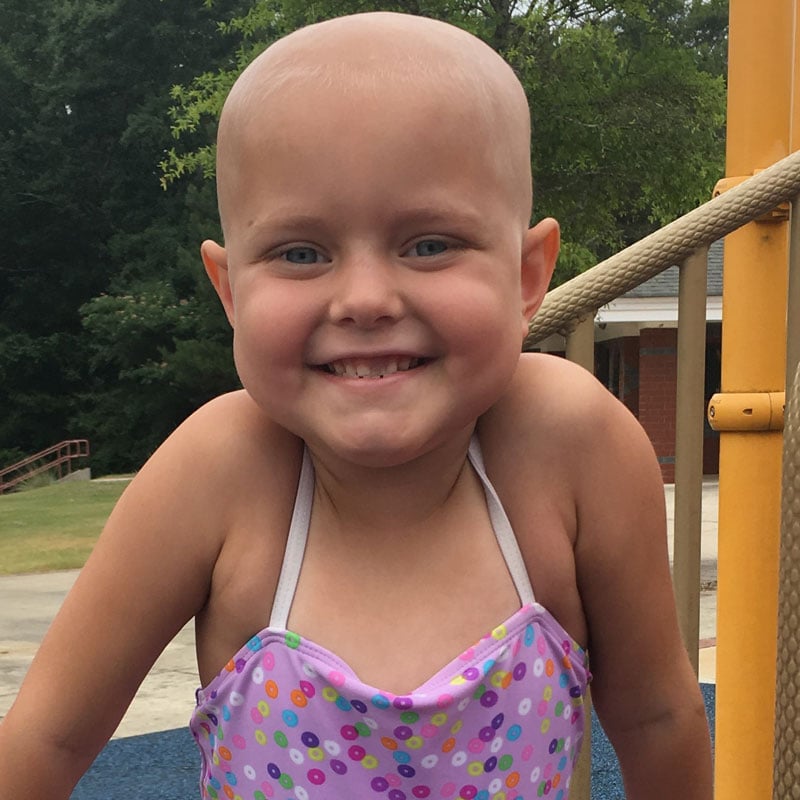 Described by her parents as a "wild and free" four-year-old girl, Sonnet began suffering from leg pain in October of 2018 that would wake her up at night. Initially, it went away quickly and was dismissed as growing pains. However, as the pain spread to her hips and began to occur more frequently for longer periods of time, her parents became concerned and made an appointment with their doctor.
The pain continued, and after two more visits, the doctor finally agreed to do an x-ray. After the x-ray came back clear, the doctor assured them that it was still just growing pains—nothing an epsom salt bath and leg massage couldn't fix.
The next night was Sonnet's pre-k Christmas concert, and the morning after that, she woke up in extreme pain yet again. Her parents gave her some medicine to manage the discomfort and sent her to school, but a few hours later they received a call that Sonnet was still in terrible pain. That night, they went to urgent care and eventually to the Children's Hospital of Atlanta for further evaluation. An MRI the following morning was not conclusive, so they were then sent to hematology and oncology.
"It was at this point that we knew something was wrong," her parents shared, "so we waited." Finally, it was confirmed: Sonnet had acute lymphoblastic leukemia (ALL), a type of cancer in which the bone marrow makes too many immature white blood cells called lymphocytes. That weekend, Sonnet underwent more tests and received her medical port and the first round of chemotherapy. Over the next few days, her leg pain went away, and the family began preparing for what life was going to be like post diagnosis.
So far, Sonnet has been in treatment for seven months and is responding well. She's had a few bumps in the road—transfusions, fevers, a hospital stay—but overall she has adjusted to this new aspect of her life relatively well. "Even when she was in the hospital and couldn't walk from an infection in her foot, she would laugh and sing and say silly things to the nurses," shared mom Kristin. "She is amazing."
Every child who has been diagnosed with childhood cancer inspires us to Rally On to find better treatments with fewer long-term side effects and, ultimately, cures. Please join us in the fight against childhood cancer by making a donation or setting up your own Rally fundraiser today.