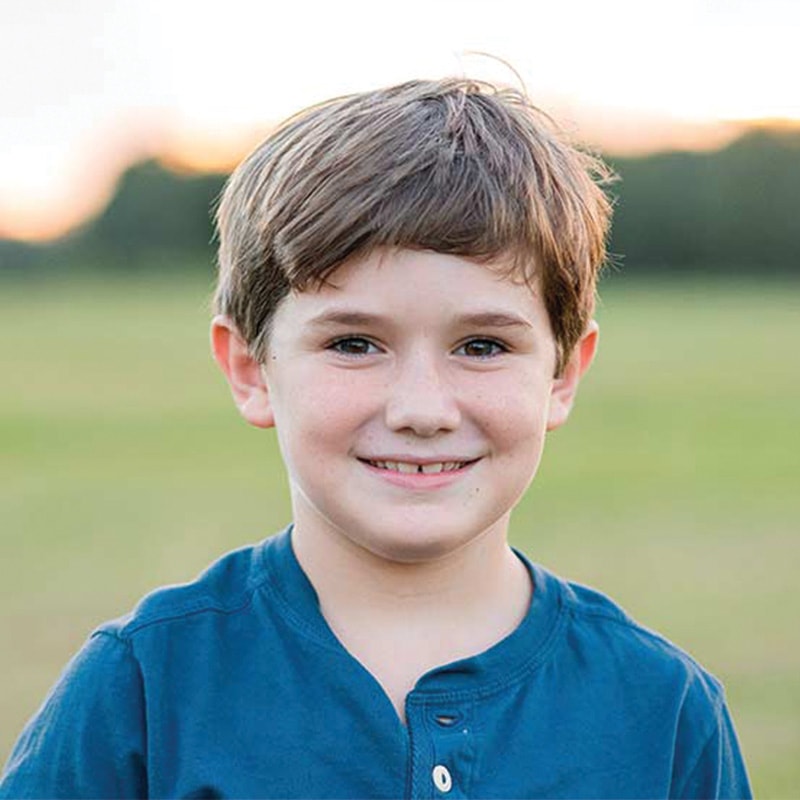 Now please allow me to share a little about our boy. Scotty is currently 9 and will turn 10 in June. He's always been a very healthy kid and rarely gets sick. Scotty has an infectious smile and lights the room up with his goofy charm. He can either make you laugh or tilt your head thinking "Huh?" which in turn makes him laugh. He is definitely the class clown and loves having fun. In the past two years Scotty became the big brother of two amazing little girls and they think the world of him. Savannah Bay, our 2 y/o has wanted to kiss her brothers booboo since the day we didn't return home. He might tell you he's not of fan of "those little boogers" but when they come running to the door after he gets home from school, he's nothing but smiles. Scotty has played almost every sport a kid his age can and he enjoys shooting guns with his dad. He has a great group of neighbor friends and they are normally outside till the street lamps come on.
Scottys world was turned upside as of 01 April 2017 when he was officially diagnosed with Acute Lymphoblastic Leukemia aka (ALL). He has a long road ahead of him and the next 12 months will be his hardest to endure. We know without a doubt that he will be strong and fight this with every healthy cell in his body.
Every child who has been diagnosed with childhood cancer inspires us to Rally On to find better treatments with fewer long-term side effects and, ultimately, cures. Please join us in the fight against childhood cancer by making a donation or setting up your own Rally fundraiser today.