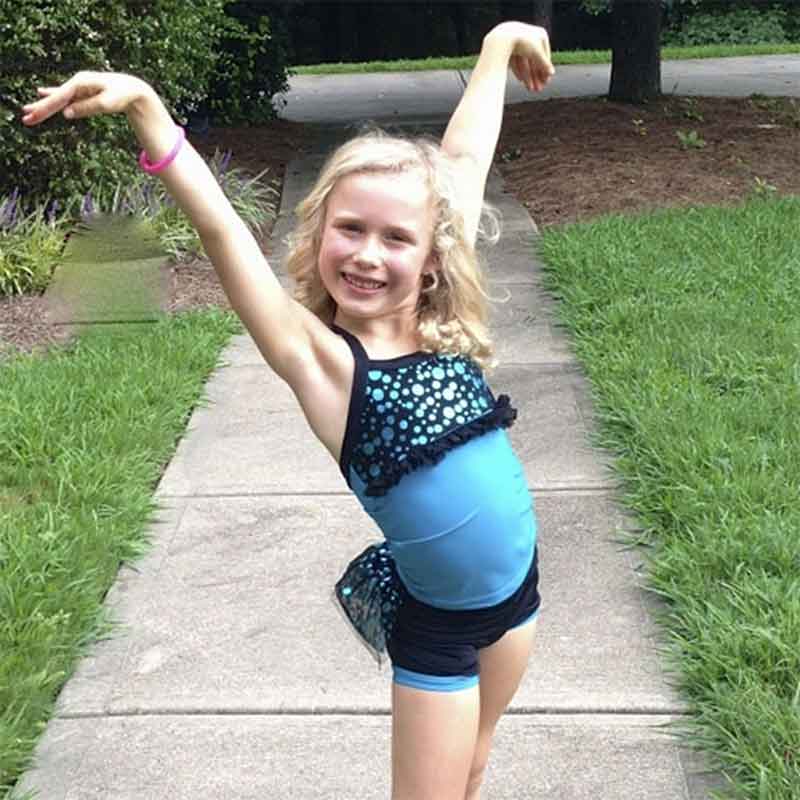 Ryann was diagnosed with Acute Lymphoblastic Leukemia, just after turning four years old. After contracting a normal childhood virus, she began many months of on-and-off illnesses and began to suffer from anemia. Finally, after several months of drawing her blood, the leukemia cells showed up in her blood stream.
She is the youngest of four children, and one tough little girl! She decided very early into treatment that she would NOT cry when getting her finger-stick or port-access – and over the last 2 years, she has kept that promise! She has continued to amaze her doctors with her strength – both mental and physical- and has not required any hospital admissions or blood transfusions.
She completed 2 1/2 years of treatment in December of 2012.
She loves all types of dance, tumbling, hanging out with friends and animals. She is happy and confident, despite of all that she has been through. She has big plans for her future that include being in triathlons to raise money for childhood cancer. She wants to be a dance teacher when she grows up.
Ryann is a true testament of strength and faith. We thank God for the light she brings to our life.
Every child who has been diagnosed with childhood cancer inspires us to Rally On to find better treatments with fewer long-term side effects and, ultimately, cures. Please join us in the fight against childhood cancer by making a donation or setting up your own Rally fundraiser today.