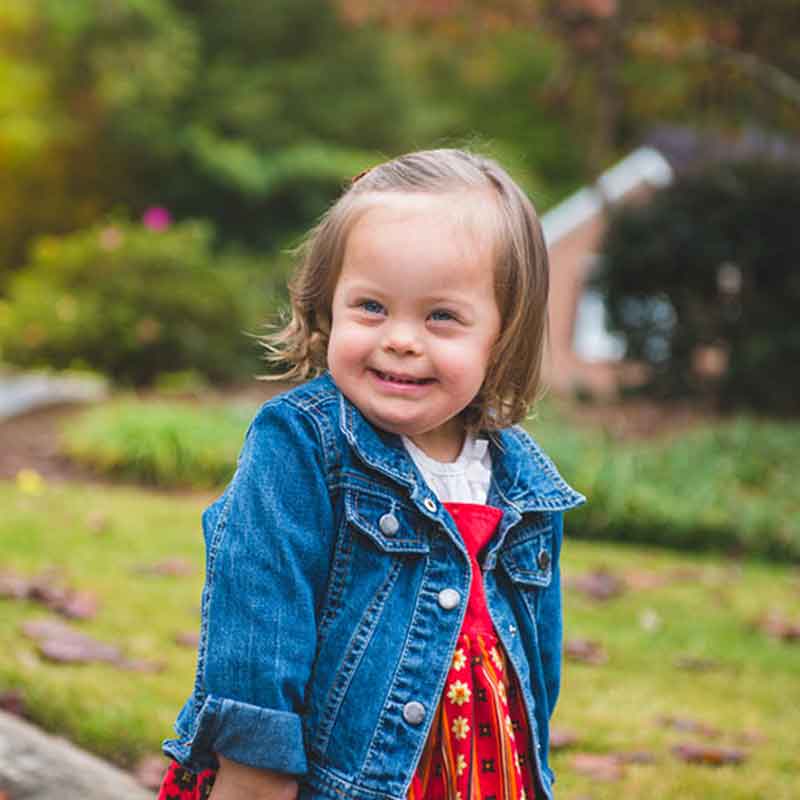 Ruby was a born fighter. Diagnosed with Down syndrome hours after her birth, she's spent her entire little life fighting against statistics. She has dealt with Leukemia the same way. Ruby was diagnosed with AML-M7 a few months after her 2nd birthday, following a routine CBC; Ruby was not showing any symptoms. The hardest part has been having our family split up for long periods of time: in four months, Ruby was in the hospital for over 60 days. Ruby has two older siblings who miss her, especially since they cannot visit her in the hospital during flu season (which has been in effect for almost all of Ruby's treatments so far). Ruby started preschool two days a week the week before she was admitted to the hospital. Leukemia has stolen some precious time from her in that regard, as early intervention is so important for kids with Down syndrome. But as difficult as some of these things have been, Ruby has led us through this with minimal fear. She has responded very well to the chemo, and her energy and spunk have remained. Ruby's smile makes everyone who sees her, in and out of the hospital, smile too.
Ruby loves music, playing with other kids, playgrounds, and reading.
Every child who has been diagnosed with childhood cancer inspires us to Rally On to find better treatments with fewer long-term side effects and, ultimately, cures. Please join us in the fight against childhood cancer by making a donation or setting up your own Rally fundraiser today.