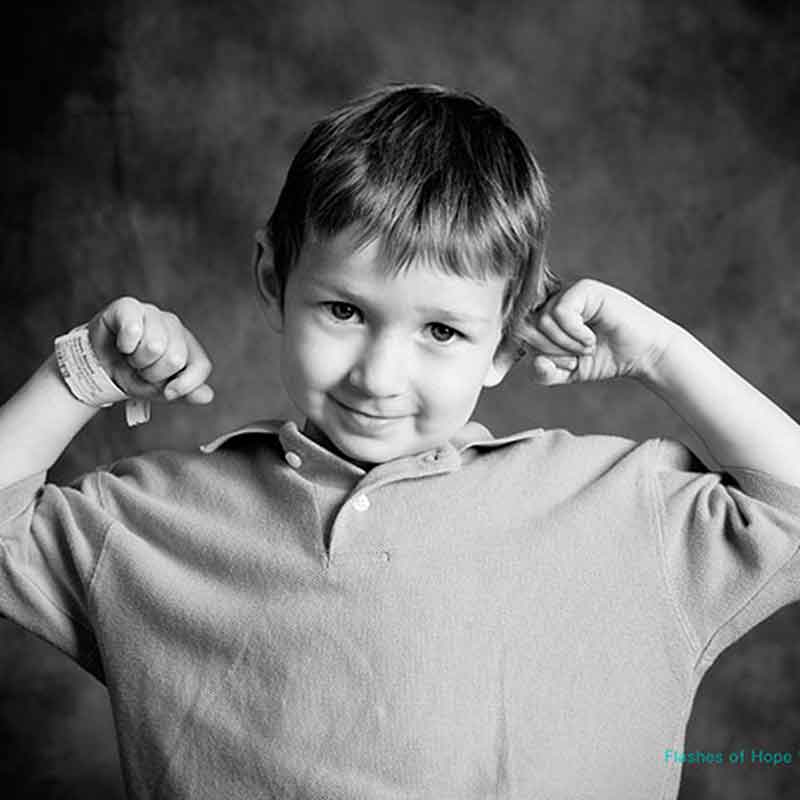 On April 1, 2007, Ricky's parents took him to the Emergency Room complaining of severe constipation. Within two hours of arriving at the hospital, 22-month-old Ricky's parents were told that he had cancer. Ricky was diagnosed with Embryonal Rhabdomyosarcoma of the prostate. Rhabdomyosarcoma is a rare, aggressive childhood cancer that is a soft muscle tumor.
Ricky endured chemotherapy and radiation and on February 2nd, 2008, he was declared "No Evidence of Disease." Unfortunately, later on in 2008, Ricky relapsed in the same location as his initial tumor. Due to the extent of radiation that Ricky endured during his first fight, he could not have radiation again. His only option was harsh chemotherapy and surgery.
After his relapse, Ricky went on to earn his Angel wings and is now cancer free forever in heaven.
Every child who has been diagnosed with childhood cancer inspires us to Rally On to find better treatments with fewer long-term side effects and, ultimately, cures. Please join us in the fight against childhood cancer by making a donation or setting up your own Rally fundraiser today.