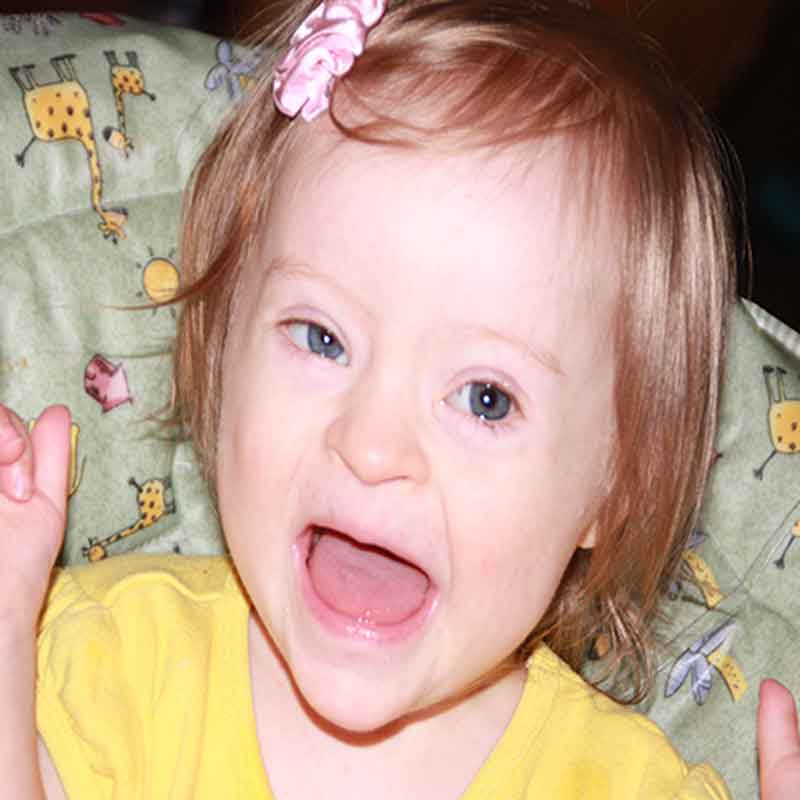 Rachel was diagnosed with ALL June 24, 2014. On November 19, 2015, she earned her heavenly wings. Rachel joined her older brother Matthew in heaven. It was unexpected, and completely devastating for us. I had been recently talking that we had less than a year left of treatment, and we could see the finish line. We had been admitted a few days before due to dehydration and diarrhea, but had no idea what was in the days ahead.
Rachel was a fighter and didn't give up until the very end. Her dad arrived in Pensacola and we spent our last moments with her. Her body tried to fight two nasty viruses, but they were too much for her to overcome. Thankfully, we were with her in her final moments, and we were able to tell her that it was okay; she didn't have to fight any longer. To say that we are devastated would be an understatement. She was the light of our lives. Her four years on earth taught us much about love and selflessness. She was love and joy and she shared her smile with everyone.
From family and friends, to her therapists, doctors and nurses, she loved them all. Her smile and contagious laugh could brighten the gloomiest of moods. Her determination and spunk were inspirational. We are honored to be her parents and were privileged to share our lives with her.
Throughout the past week, we have been surrounded by many family and friends. We can feel the love and prayers being offered for us. Her celebration of life was perfect, and Matt and I were able to tuck her in one last time. While we are deeply saddened by our loss, heaven has gained an angel. She was and will forever be our sweet Rachel and we will not let her love for life be forgotten. Her Make-A-Wish trip was scheduled for December, and we were going to visit the Give Kids the World Village in Orlando. It was going to be our first vacation with all 5 kids. We are continuing with a trip to Orlando, to both celebrate her life as well as celebrate her brother and 3 sisters and all they have sacrificed so that we could care for Rachel during her illness. It is truly amazing that her siblings never complained, never questioned why we were so focused on her for the last 18 months. She was truly loved.
Rachel LOVED watching Barney, singing and dancing. During our frequent stays in the hospital, she would watch Barney for hours and sing/sign along. She enjoyed singing/signing 'Old McDonald' and was always excited to show off her 'reindeer' sign. Rachel loved playing with her three sisters and brother and always had a smile for them. She attended PreK and had many friends who loved her. She was often referred to as 'my best friend' by the students in her class.
Every child who has been diagnosed with childhood cancer inspires us to Rally On to find better treatments with fewer long-term side effects and, ultimately, cures. Please join us in the fight against childhood cancer by making a donation or setting up your own Rally fundraiser today.