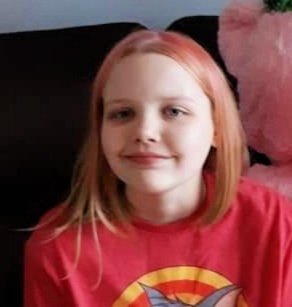 In September 2020, Peyton was taken to her local hospital after coming down with COVID-19-like symptoms at school. After her bloodwork showed abnormalities, Peyton was transferred to the children's hospital an hour away. Unfortunately, instead of being diagnosed with a virus, 11-year-old Peyton was diagnosed with cancer: high-risk B-cell Acute Lymphoblastic Leukemia.
Peyton loves to read and do arts and crafts, but cancer treatments have made her too tired for anything but resting. For now, her mother had to stop working to care for Peyton and travel to the hospital. Peyton will remain in treatment through early 2023.
Every child who has been diagnosed with childhood cancer inspires us to Rally On to find better treatments with fewer long-term side effects and, ultimately, cures. Please join us in the fight against childhood cancer by making a donation or setting up your own Rally fundraiser today.