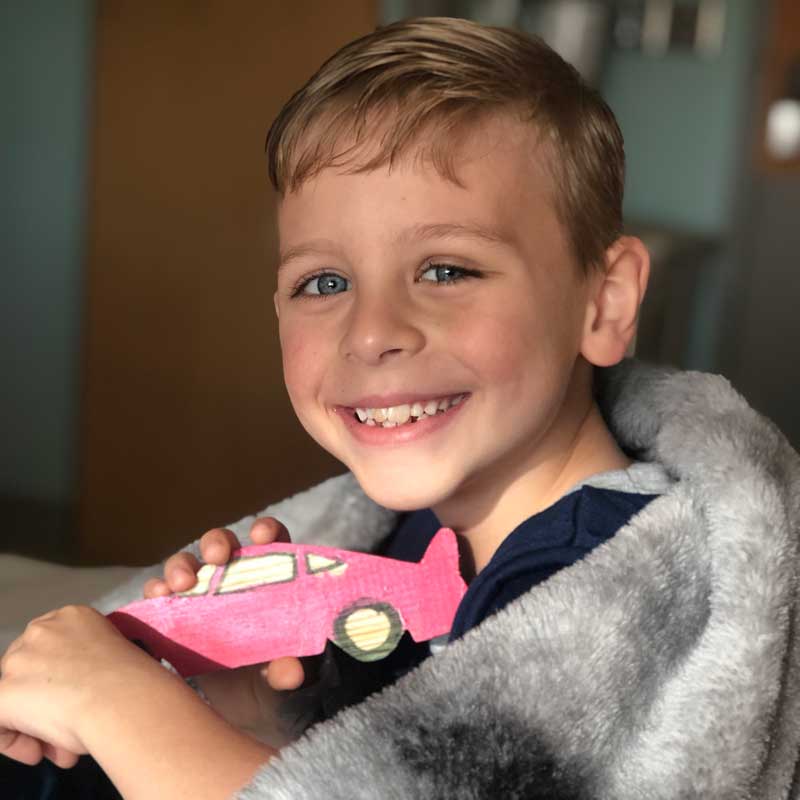 This year, eight-year-old Payton began experiencing what his parents thought were growing pains. When he developed a fever, they immediately took him to the hospital where, on April 10, 2019, he was diagnosed with high-risk neuroblastoma. This type of cancer commonly occurs in the adrenal glands and is considered very rare.
Payton's road to recovery is a long one and has included many challenges along the way. So far, his regimen includes five rounds of chemotherapy, MIBG therapy, localized radiation, tumor surgery, two stem cell transplants, and six rounds of immunotherapy. Altogether, treatment will take about two years to complete.
In addition, Payton is no longer able to participate in some of his favorite activities. For example, he can no longer go swimming because of his vascath. He does, however, enjoy playing video games and riding his bike when he's feeling up to it.
"He has a long road to recovery," his parents shared, "but we know that God is healing him as we speak!"
Every child who has been diagnosed with childhood cancer inspires us to Rally On to find better treatments with fewer long-term side effects and, ultimately, cures. Please join us in the fight against childhood cancer by making a donation or setting up your own Rally fundraiser today.