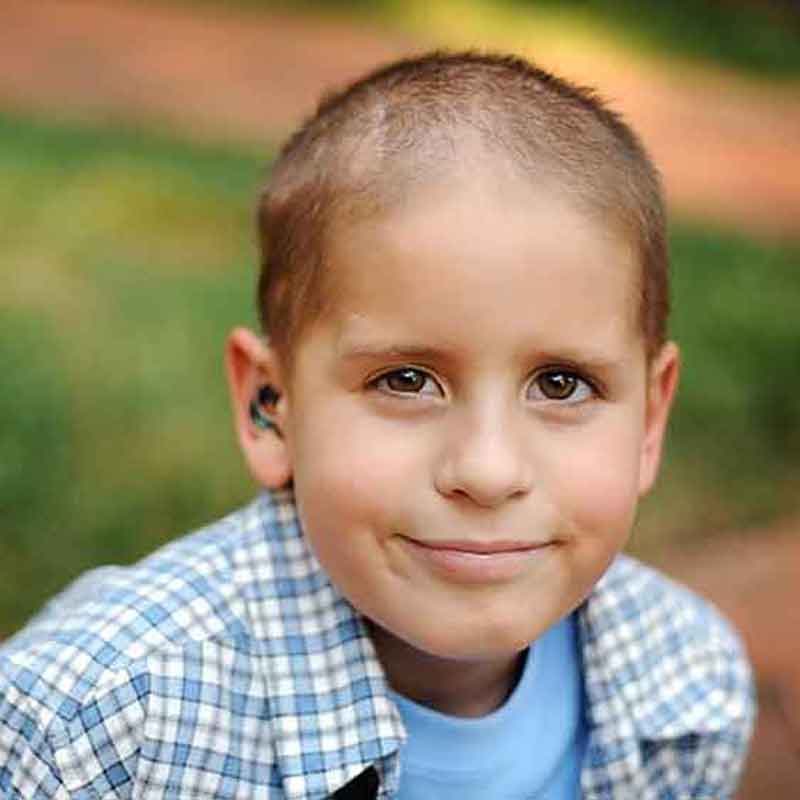 Nolan fought Medulloblastoma from October 8, 2009 to June 1, 2014. After four brain surgeries, radiation and numerous doses of chemotherapy, Nolan relapsed in March 2011 with a lesion in his brain and spine. His mother wrote, "Nolan's family continues to be so proud of him and the good attitude he continues to keep despite all he has to go through. He enjoys visiting his friends in the hospital, playing with the therapy dogs, playing tennis with the his friends from Georgia Tech, watching Spongebob, coloring, fishing, playing with Hotwheels, watching Nascar (especially Carl Edwards/Aflac!) and swimming."
Rally Kid Nolan earned his angel wings in June of 2014. He will be forever missed, loved and remembered.
Every child who has been diagnosed with childhood cancer inspires us to Rally On to find better treatments with fewer long-term side effects and, ultimately, cures. Please join us in the fight against childhood cancer by making a donation or setting up your own Rally fundraiser today.