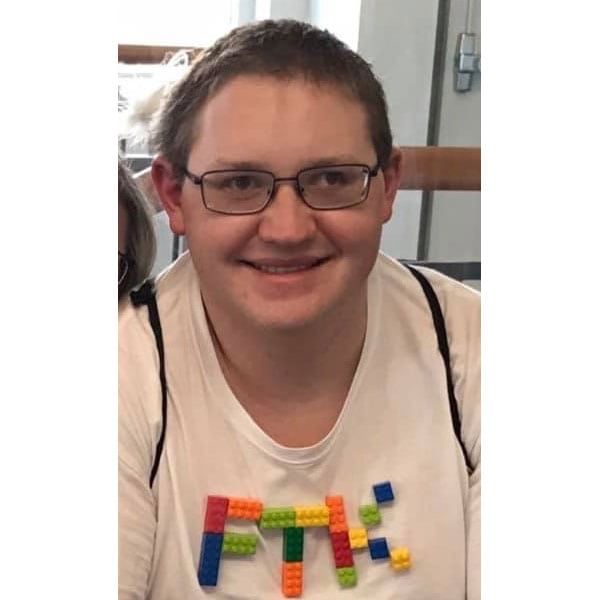 Logan was diagnosed with a rare brain tumor, a Craniopharyngioma, in 2007. After four surgeries and 31 radiation treatments, the tumor is gone; however, Logan is now legally blind, left only with a small amount of vision in his right eye. The location of this tumor makes it a life-long condition because of the hormonal deficiencies, vision loss, hypothalamic obesity, and social and psychological issues. He will be on several medications for the rest of his life, and while these medications are critical, they fix some problems and cause others. The radiation he received can cause malignancies in his brain in the future. A return of the tumor or occurrence of a new tumor could take the rest of his vision.
In spite of all this, Logan loves life, and he graduated after six years at Pope High School in 2017! He is now taking an online course to become certified as a Braille Transcriber! Logan loves his Sunday School group, bowling, word puzzles, camps, building Legos, and Star Wars. Logan is genuinely joyful, optimistic, and full of faith that God is working His plan! This brain tumor keeps on giving, but so does God!
Every child who has been diagnosed with childhood cancer inspires us to Rally On to find better treatments with fewer long-term side effects and, ultimately, cures. Please join us in the fight against childhood cancer by making a donation or setting up your own Rally fundraiser today.