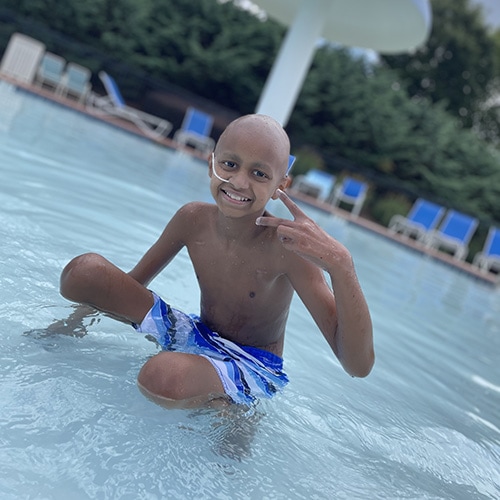 Landon's cancer journey began in April of 2015 when his doctor discovered an abdominal tumor the size of an orange. Landon was diagnosed with Stage IV Neuroblastoma.
He almost immediately underwent surgery, as well as a variety of treatments, including chemotherapy, immunotherapy, radiation, and a stem cell transplant. In February of 2018, he went into remission! For two and a half years, his family were able to enjoy him just "being a kid" until September of 2020 when the cancer unfortunately returned. He is a part of a new trial, N17-01, with less than twenty other kids to test out new treatment methods. His family and friends are rooting for him!
Every child who has been diagnosed with childhood cancer inspires us to Rally On to find better treatments with fewer long-term side effects and, ultimately, cures. Please join us in the fight against childhood cancer by making a donation or setting up your own Rally fundraiser today.