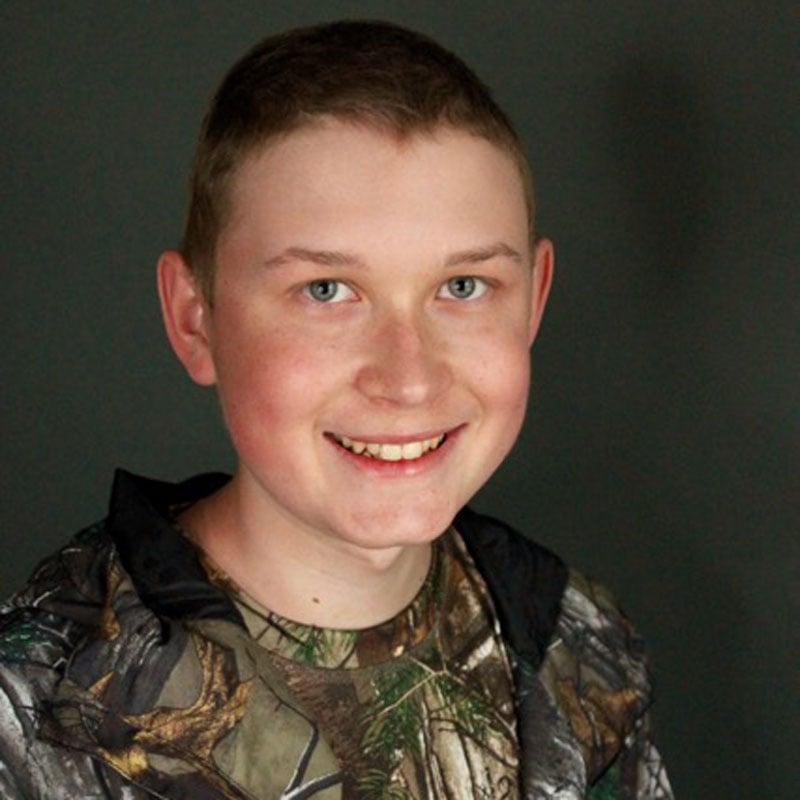 Fourteen-year-old Kyle was diagnosed with T-cell acute lymphoblastic leukemia (T-ALL) on January 15, 2018, after being rushed to Vanderbilt Children's Hospital. T-ALL is an fast-growing type of leukemia, or blood cancer, in which too many T-cell lymphoblasts (immature white blood cells) are found in the bone marrow and blood.
Kyle had been sick with several viruses in the past, but this time it was different. He was having trouble breathing, and tests revealed a large mass behind his heart and a white blood cell count of over 126,000. The normal range is typically between 4,000 and 11,000 per microliter of blood.
Soon after his diagnosis, Kyle started chemotherapy and began a treatment plan that is scheduled to last three-and-a-half years. In addition to facing the leukemia and chemotherapy treatments, Kyle also experienced countless life-threatening complications which lead to an initial hospital stay of almost three months. Today, Kyle is continuing treatment while in remission.
Kyle always enjoyed hunting, fishing, and being outdoors, but the cancer and its complications have made it harder for him to enjoy these activities. Despite the challenges, he continues to find enjoyment in hunting and fishing as often as he is able.
"The challenges are endless for Kyle and the people who love him," his parents shared, "but he is a warrior and continues to fight with courage and determination."
Every child who has been diagnosed with childhood cancer inspires us to Rally On to find better treatments with fewer long-term side effects and, ultimately, cures. Please join us in the fight against childhood cancer by making a donation or setting up your own Rally fundraiser today.