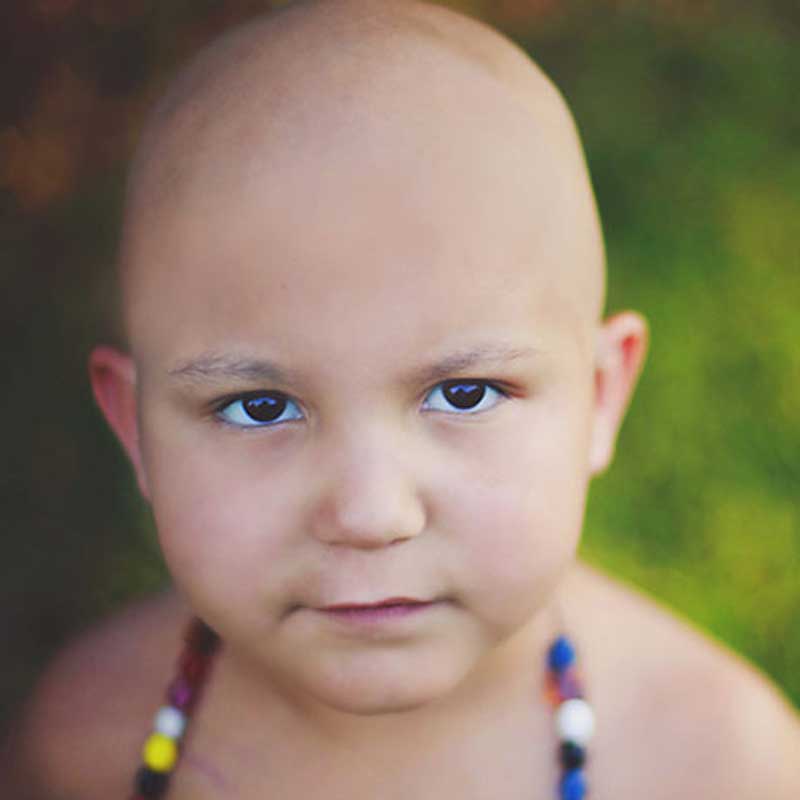 Khai was diagnosed with Acute Lymphoblastic Leukemia on April 2, 2015 at the age of 6. Prior to his diagnosis he had been experiencing leg pains that we thought were growing pains or possibly cramps from playing t-ball. He went in to remission after induction (29 days). The first month was very tough. He had to have 6 blood transfusions total, but was only in patient for 9 days and 8 of those were when he was diagnosed. In October 2015 he was diagnosed with Veno occlusive disease of the liver and was flowen 6 hours away to Wolfson Children's Hospital in Jacksonville, FL for a clinical trial drug that saved his life.
By the end of the first cycle of chemotherapy his head was covered with fuzzies, he was very bloated & he could not walk 5 steps with out his legs giving out. It was the most heartbreaking sight my eyes have witnessed. The side effects of his chemo almost took him from us.
Thankfully, since then Khai has handled treatment very well and we are able to live a little. He has been able to live a pretty normal childhood with the exception of a broken leg caused by the steroids weakening his bones. He is baseball crazy, and he plays travel and rec ball. He has maintained A/B honor roll throughout treatment with A LOT of extra hard work.
He rang the bell for his last chemo June 6, 2018 and will take his last oral chemo on June 25. He gets his post removed mid July and will play his first year of football!!
He's our hero, our 6 year old hero.
Khai loves hanging out with his brother, playing baseball and fishing.
Every child who has been diagnosed with childhood cancer inspires us to Rally On to find better treatments with fewer long-term side effects and, ultimately, cures. Please join us in the fight against childhood cancer by making a donation or setting up your own Rally fundraiser today.