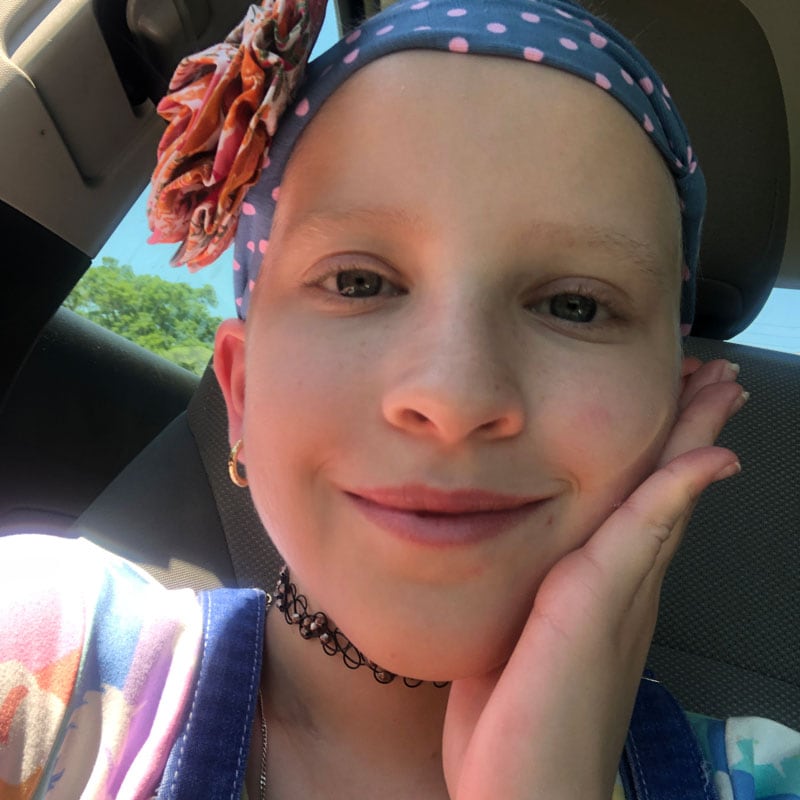 On Thursday, October 4, 2018, 10-year-old Kaylee came from school complaining of pain in her chest and difficulty breathing. Her mom, Veronica, took her to urgent care that day, where Kaylee was diagnosed with a sinus infection. To be sure, Veronica also made an appointment with her pediatrician a few days later.
As it turned out, Hurricane Michael was forecasted to hit Panama City and the family was supposed to evacuate. "We happened to have our own hurricane that day," shared Veronica. That's because, after some bloodwork and an x-ray, the doctor told them there was a possibility that Kaylee had leukemia.
Kaylee was immediately transported to the emergency room for a blood transfusion—she could have had a heart attack at any moment because her heart wasn't getting enough healthy blood. After her visit to the ER, she was then taken to Children's Sacred Heart Hospital in Pensacola.
There, the diagnosis was officially made: Doctors confirmed that Kaylee acute myeloid leukemia (AML). AML is a type of cancer in which the bone marrow makes abnormal white blood cells or myeloblasts, red blood cells or platelets.
Treatment followed and the oncologist estimated that Kaylee would be in the hospital for six to eight months. "Her time in the hospital was so hard," Veronica said. "It was devastating for her not to be in school and not seeing her brother and sister." Recently, however, Kaylee was released from the hospital and received incredible news: Her biopsy revealed that she is cancer free!
Every child who has been diagnosed with childhood cancer inspires us to Rally On to find better treatments with fewer long-term side effects and, ultimately, cures. Please join us in the fight against childhood cancer by making a donation or setting up your own Rally fundraiser today.