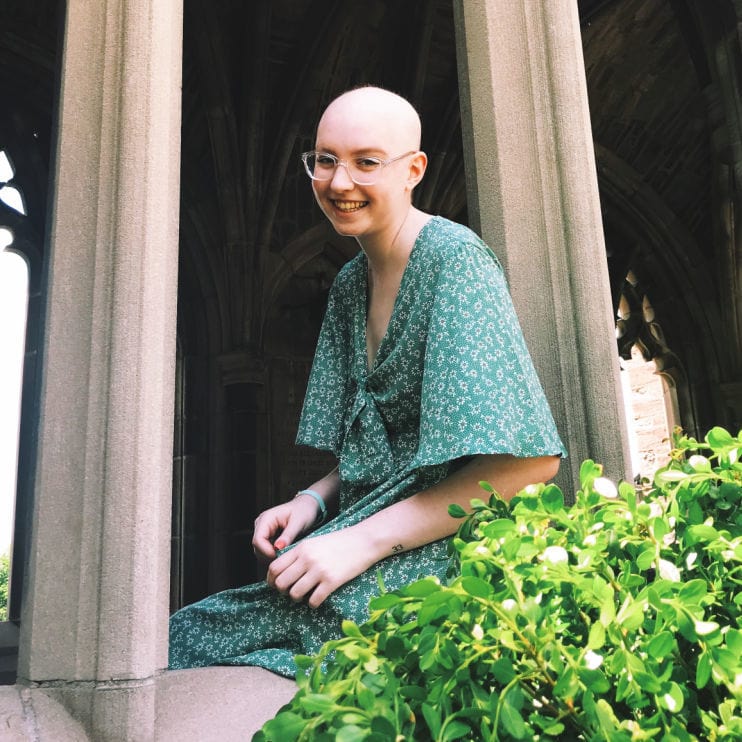 In January 2020, after three months of knee pain and misdiagnoses, Kara was diagnosed with osteosarcoma in her left leg. She took a semester's leave from the University at Buffalo, where she was double majoring in dance and psychology, to begin chemotherapy and undergo leg amputation.
Kara's cancer diagnosis turned her world upside-down. She had danced since she was three years old—studying ballet, pointe and modern—but she had to sacrifice her art to focus on her health. Kara had to relearn most everyday activities and was unable to walk for several months.
She is looking forward to getting a prosthetic. Osteosarcoma is a tough cancer, but Kara knows she is tougher. She strives to wake up every day with something to celebrate. Cancer has not taken away her dreams; she will continue to teach dance and take classes with her prosthetic, as well as choreograph for future showcases! In the future, Kara also aspires to work with children with cancer.
Every child who has been diagnosed with childhood cancer inspires us to Rally On to find better treatments with fewer long-term side effects and, ultimately, cures. Please join us in the fight against childhood cancer by making a donation or setting up your own Rally fundraiser today.