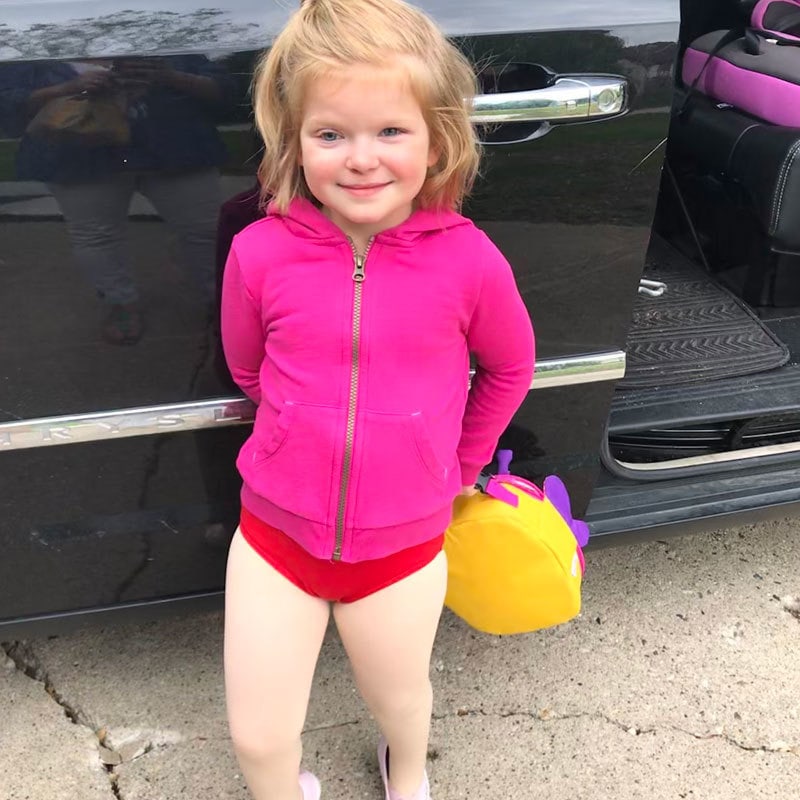 Julia is a darling and sweet little girl who has Bilateral Retinoblastoma. She was diagnosed just shy of 18 months old. Julia's mom, Jessica, had an intuition that something was off with her right eye, as it would momentarily drift towards the outside corner starting around 6 months of age. Jessica routinely brought this up to Julia's pediatrician, but he continued to insist that everything looked normal during her eye exams and, developmentally, Julia was right on track. From 12 months of age to 15 months, Julia's left eye also started to drift momentarily but it would always self-correct.
Jessica then demanded a referral to an Ophthalmologist, but there was a two-month wait list to be seen for a dilated-eye exam. Because Julia's pediatrician continued to verbalize that there was absolutely nothing wrong with her eyes, they waited the two months. Jessica wishes she would have listened to her motherly intuition; on October 14, 2016, they found out that Julia had cancer in both of her eyes. Furthermore, Julia was already blind in her right eye due to the aggressive tumors. Sadly, she lost that eye by the following summer.
Julia has been in active cancer treatment for over three years and they are fighting to save her remaining eye, and her vision. Julia is treated by Dr. David Abramson, a pediatric ocular oncologist and Retinoblastoma specialist at Memorial Sloan Kettering Cancer Center in New York. Julia and her parents have to travel every four weeks from Milwaukee, WI to Manhattan, NY for her medical care. Julia has endured many surgical procedures called intra-arterial chemotherapy, during which a catheter is run through her femoral artery, past her heart and up to her eyes to directly blast the cancer cells through her ophthalmic artery.
Still, Julia is "one eye strong"! She loves ballet but, with her limited vision, it is sometimes challenging for her to see the instructor.
Every child who has been diagnosed with childhood cancer inspires us to Rally On to find better treatments with fewer long-term side effects and, ultimately, cures. Please join us in the fight against childhood cancer by making a donation or setting up your own Rally fundraiser today.