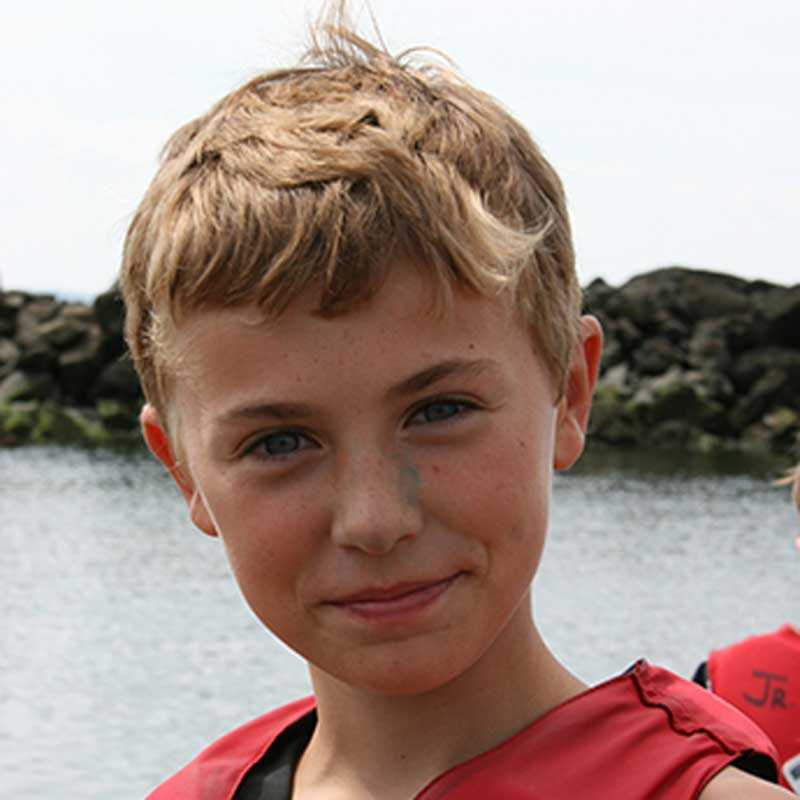 JR has always been known to his family and friends as a fun-loving, caring, and sweet boy. In August 2007 when JR was eight years old he started suffering from severe headaches which his parents thought might be dehydration since he had just finished a fun summer of sailing and a day camp. A trip to the emergency room revealed a mass in his brain and he was transported by ambulance to NYC. He underwent emergency brain surgery and was diagnosed with a grade 4 glioblastoma multiform. He recovered beautifully and started radiation and oral chemo (Temodar). He never complained and made the most of our daily trips to New York from Connecticut. He rarely felt the side-effects of his treatments and returned to third grade in October, just after his ninth birthday. He spent time running around the neighborhood with his friends and enjoyed a fairly normal life.
In February 2008, a routine MRI showed the return of his tumor and a second craniotomy was done in March 2008. The tumor was removed successfully again and JR recovered well. He then started new chemo treatments, but as he was getting back to playing baseball and attending school, his cancer started spreading to more of his brain and spinal fluid. He was in and out of the hospital for the next several months and was home for his final days when he lost his courageous fight on July 16, 2008 at the age of nine and three quarters. His parents and his sister Addie miss him every minute of every day.
Every child who has been diagnosed with childhood cancer inspires us to Rally On to find better treatments with fewer long-term side effects and, ultimately, cures. Please join us in the fight against childhood cancer by making a donation or setting up your own Rally fundraiser today.