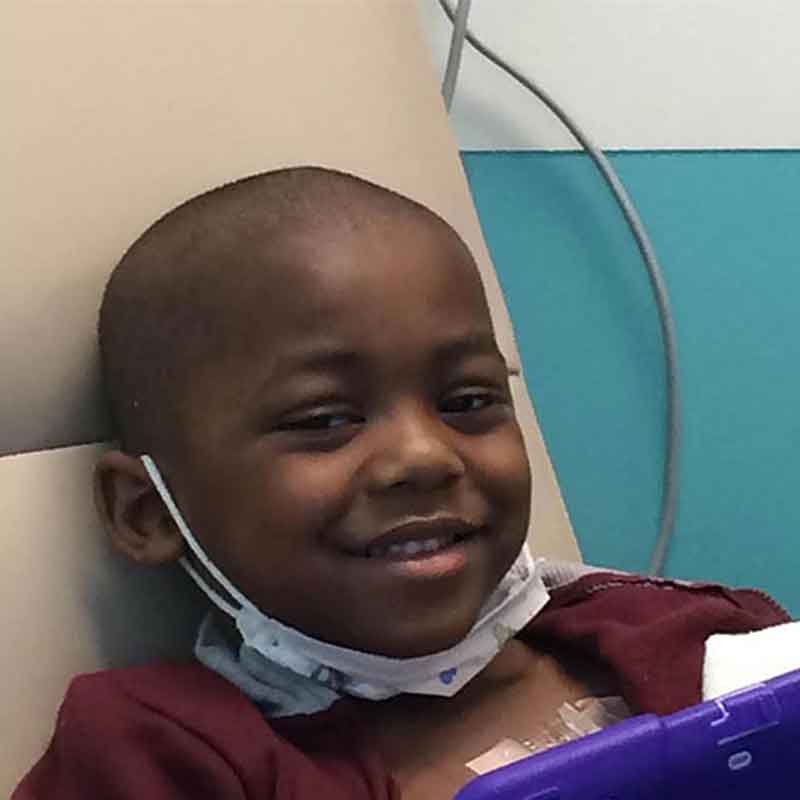 Beginning June of 2015, Jeremiah began to experience off and on high temperatures in the range of 104. Becoming a familiar face at the local Urgent Care, Jeremiah was diagnosed with Bronchitis and Walking Pneumonia, before finally being diagnosed with ALL on July 12, 2015. On that day, Jeremiah was taken directly to Sacred Heart Children's Hospital in Pensacola, Florida where he was admitted to begin running tests to determine the best treatment plan. Jeremiah and his mom Toya stayed inpatient for the next four weeks. His treatment plan for chemotherapy has been both inpatient and outpatient. Currently he has had 16 additional procedures other than Chemotherapy. Jeremiah's is scheduled to complete his treatment plan by the end of 2018.
Jeremiah is outgoing and has never met a stranger. The only boy with two sisters, he enjoys playing basketball, soccer, running and jumping. A self proclaimed Entertainer, Jeremiah can put a smile on the face of a room full of adults while he busts out some of his favorite dance moves. Jeremiah is a huge fan of Leonardo the Ninja Turtle and any and all super heroes.
Every child who has been diagnosed with childhood cancer inspires us to Rally On to find better treatments with fewer long-term side effects and, ultimately, cures. Please join us in the fight against childhood cancer by making a donation or setting up your own Rally fundraiser today.