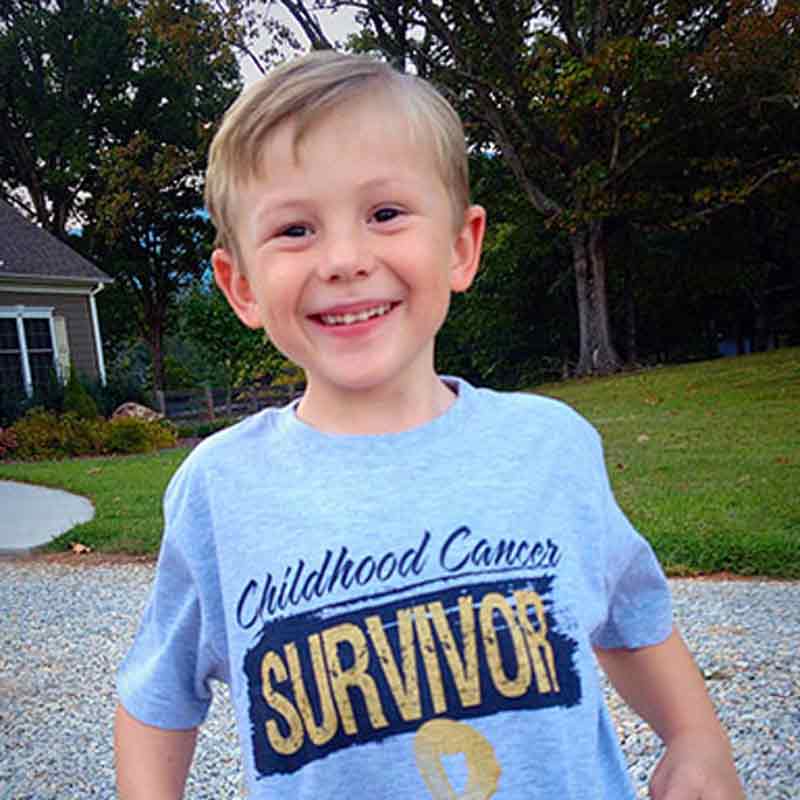 Jake was born in June 2009 and has filled his parent's lives with a lot of love and joy. Jake has two siblings, Ethan & Aubrey, who are his best friends. He loves Superman, playing Wii, golf, and jumping on the trampoline.
On November 5, 2012 Jake was diagnosed with Ewing's Sarcoma, a rare bone cancer. He spent 10 months receiving chemotherapy (every other week) and having surgery to rebuild his lower left leg. As of today he is a survivor and recovering well from his treatment.
Every child who has been diagnosed with childhood cancer inspires us to Rally On to find better treatments with fewer long-term side effects and, ultimately, cures. Please join us in the fight against childhood cancer by making a donation or setting up your own Rally fundraiser today.