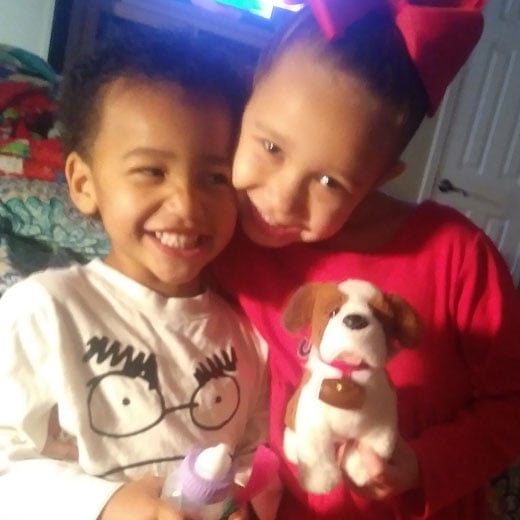 Three-year-old Isaac was diagnosed with B-cell acute lymphoblastic leukemia (ALL) on May 21, 2019. B-cell ALL is an aggressive type of leukemia in which too many immature white blood cells called B-cell lymphoblasts are found in the bone marrow and blood. It is the most common type of ALL.
For Isaac, it started with a high fever that fluctuated between 103 and 105 for seven days. After many visits to the doctor, Isaac eventually went to the hospital and was told he was sick with a virus. His lab work, however, was not quite right, so parents Heather and Tracy continued to monitor him. When the fever spiked once again, they returned to the hospital where Isaac was ultimately diagnosed with leukemia.
For Isaac's mother, the diagnosis hit particularly hard—she herself was battle stage three breast cancer and had a major operation the previous year. Despite their obstacles, Isaac and his family are focusing on treatment, which will take place over the next six to eight months.
Every child who has been diagnosed with childhood cancer inspires us to Rally On to find better treatments with fewer long-term side effects and, ultimately, cures. Please join us in the fight against childhood cancer by making a donation or setting up your own Rally fundraiser today.