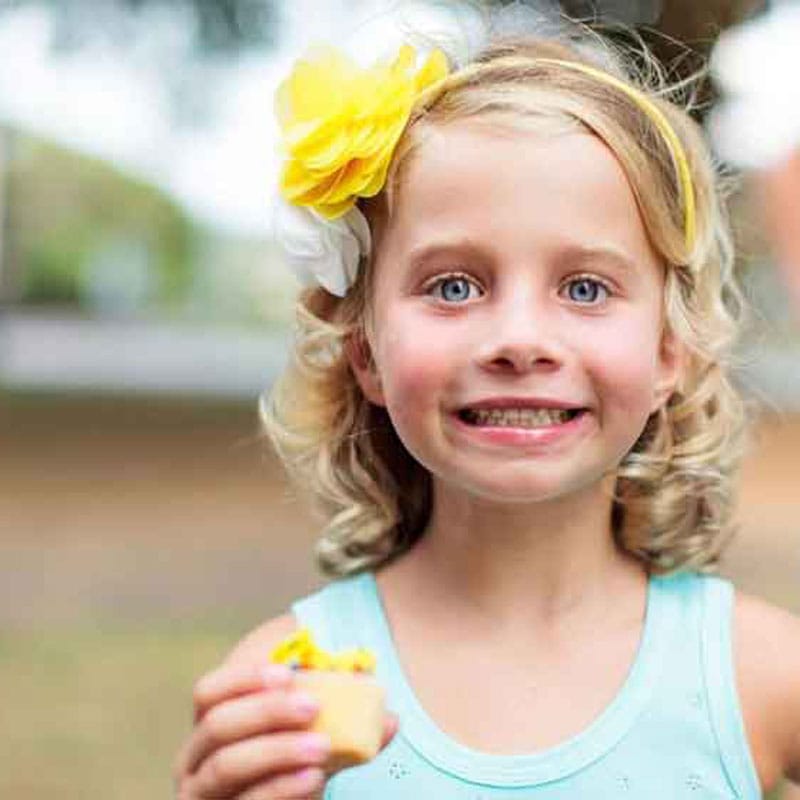 Hudson was diagnosed with ALL in November 2013. She was 3 years old. She has been a superhero while undergoing the last year and a half of treatment. With six more months to go, Hudson is star-of-hopecontinuing to defy the odds by kicking cancer's butt. Hudson began kindergarten in August 2015 and is looking forward to a life without constant hospital and clinic visits, pokes and prods, and lots and lots of pills. She is an advocate for paying it forward and raising awareness about childhood cancer.
Hudson loves to draw and do creative activities. She enjoys swimming with her brother and sister and going to the beach. Hudson is very smart and is so excited to be in kindergarten. She a self proclaimed Tom-boy but doesn't mind sporting the occasional dress. Her super silly personality coincides with a more serious independent side, but she always has a smile on her face.
Every child who has been diagnosed with childhood cancer inspires us to Rally On to find better treatments with fewer long-term side effects and, ultimately, cures. Please join us in the fight against childhood cancer by making a donation or setting up your own Rally fundraiser today.