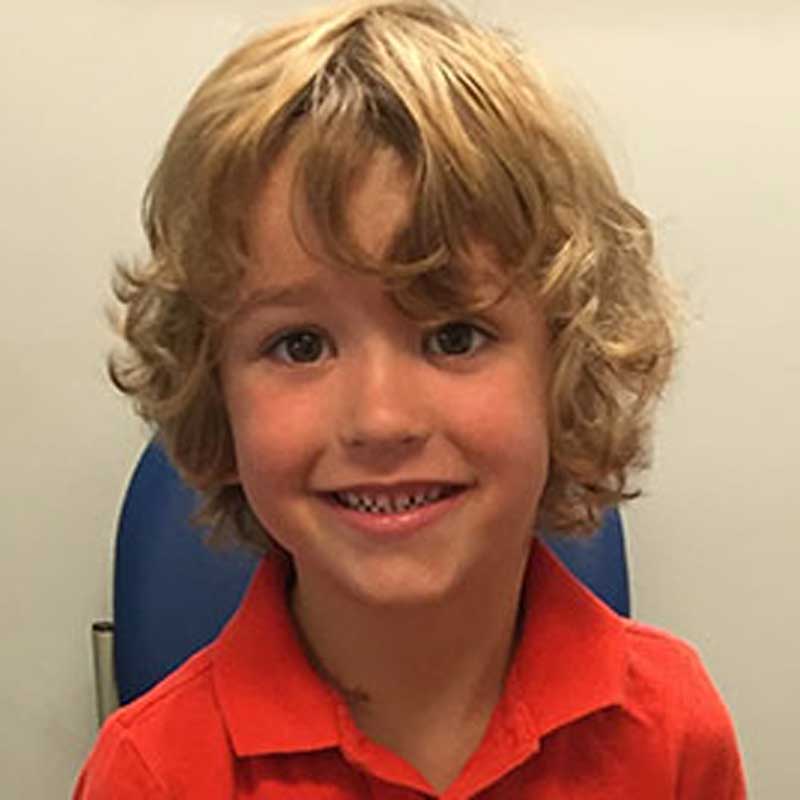 I noticed a swollen lymph node on the left side of Hodge's neck in February, 2016. When it had not decreased in size after 8 weeks and two doses of antibiotics, we were referred to an ENT. Hodge's blood work looked normal and he had absolutely no physical symptoms that made us concerned. But the ENT wanted to biopsy it just to make sure and we are so thankful he did. The largest lymph node was surgically removed in early May and eight days after the biopsy we found out Hodge had Hodgkin's lymphoma. Ironically Hodge's middle name is Hodgskin. His lymphoma was stage I and he began chemotherapy treatment in early June, 2016.
Hodge has responded well to chemo. He has boundless energy and doesn't meet a stranger. He started kindergarten in August and in his free time he loves playing with legos and his two sisters.
Hodge LOVES legos and as active as he is could sit and play with legos all day. He also loves to swim and ride waterslides. He enjoys movies too. As a family we love Georgia football and basketball.
Every child who has been diagnosed with childhood cancer inspires us to Rally On to find better treatments with fewer long-term side effects and, ultimately, cures. Please join us in the fight against childhood cancer by making a donation or setting up your own Rally fundraiser today.