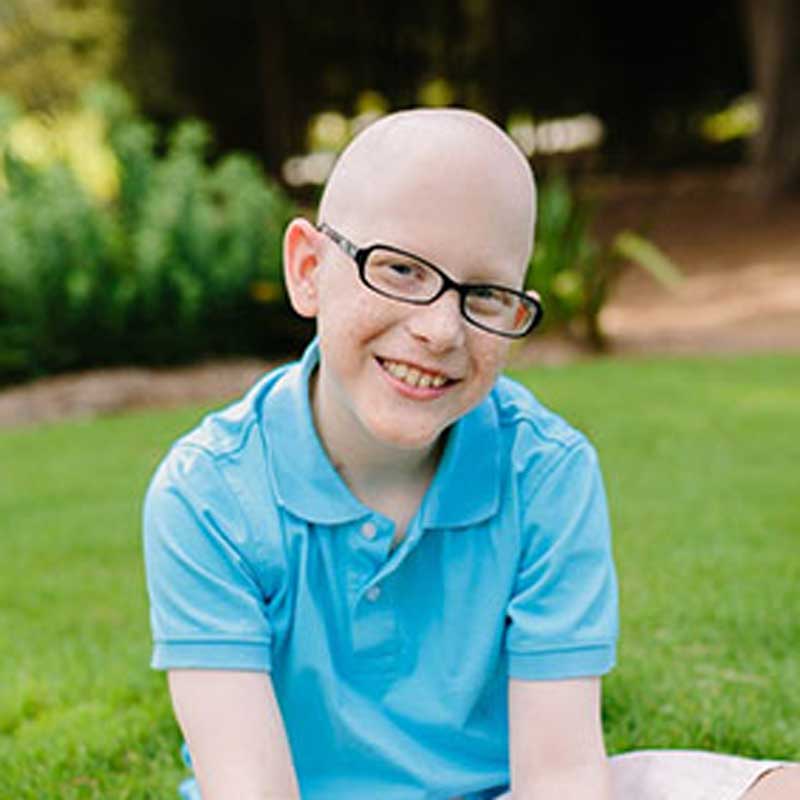 As Thanksgiving weekend 2014 wrapped up, the Shepherd family was presented with the devastating news that their son Henry's knee pain was actually a cancer called Osteosarcoma. Osteosarcoma is a type of bone cancer that begins in the the cells that form your bones. After a biopsy, MRI, bone scan, CT scan, port and gastrostomy tube installation, Henry began receiving aggressive chemotherapy at the Aflac Cancer and Blood Disorder Center at Scottish Rite in Atlanta. In addition to 18 rounds of inpatient chemotherapy, Henry had surgery on March 5, 2015 to remove the malignant tumor from his right femur. This surgery was done at Shands hospital in Gainesville, Florida. The type of surgery Henry and his family chose was called Rotationplasty. After the tumored bone and surrounded tissue was removed from his leg, his foot was rotated 180 degrees and the remaining portion of his tibia was attached to the remaining femur, allowing his ankle to function as his knee. The advantage of this procedure is that Henry will have a "knee" allowing for much better control over a prosthetic leg.
This type of cancer has presented Henry and the Shepherd family with many difficult challenges physically, emotionally and financially for many years to come. The Shepherds have found themselves putting their former lives on hold and are living a "new normal." Over the past eight months, Henry has received multiple blood and platelet transfusions in between treatments. The community they live in has rallied around "Henry our Hero" by providing meals to the family every week, very generous donations to a Go Fund account for Henry's future medical needs and a neighborhood full of yellow bows on mailboxes to honor their "Hero". Henry's school has also gone above and beyond to support Henry as he was named the school's honoree for the annual Relay for Life event in the spring. In addition to local support, Henry has people near and far that are rallying behind him.
Henry continues to smile (a famous and contagious smile) in spite of adversity and he looks forward to the day he can again play soccer, play football in the yard with his big brother and attend Georgia football home games. He is a true inspiration for so many and a real hero in every sense of the word!
Henry enjoys playing with Legos (especially Star Wars legos), playing with friends and siblings in the neighborhood, attending University of Georgia home football games and playing soccer.
Every child who has been diagnosed with childhood cancer inspires us to Rally On to find better treatments with fewer long-term side effects and, ultimately, cures. Please join us in the fight against childhood cancer by making a donation or setting up your own Rally fundraiser today.