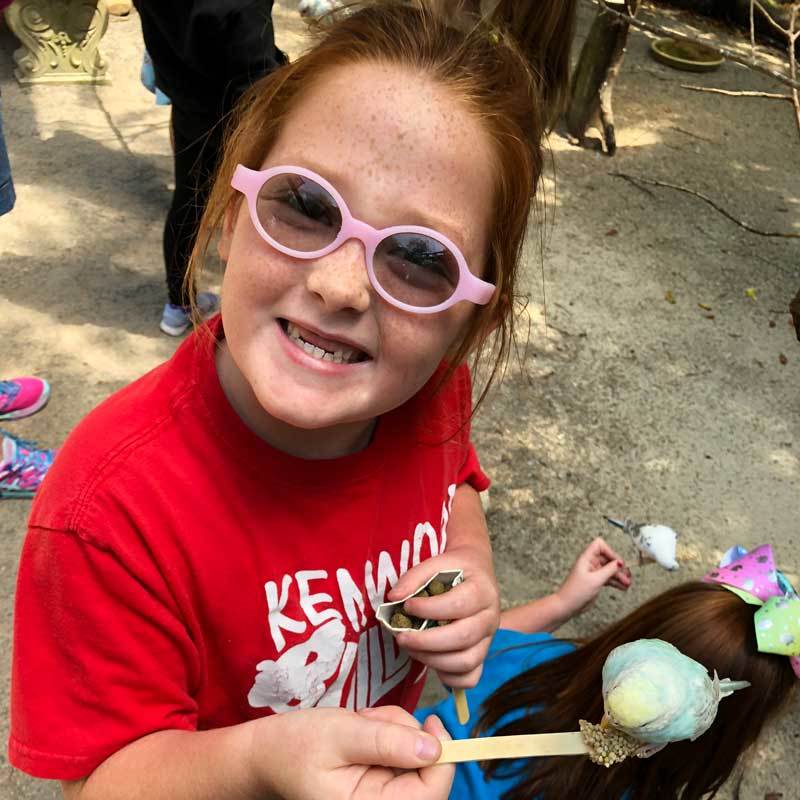 Hannah was diagnosed with Retinoblastoma when she was only 4 months old. Because Hannah has an identical twin sister and a brother, her parents were especially concerned since this particular cancer is genetic. Hannah began chemotherapy at Holtz Children's Hospital in Miami, FL ,which was 13 hours from her home. She had four rounds of inter-arterial chemo, meaning a catheter was threaded through her heart and brain vessels so the drug would go straight to the tumor in her eye. At one point during treatment, Hannah flatlined and subsequently spent many weeks in the Pediatric Intensive Care Unit. Unfortunately, the chemotherapy had not eliminated the tumor so additional treatment was prescribed.
Wanting to get a second opinion for their eight-month-old daughter, Hannah's family transferred to St. Jude's Children's Hospital. Hannah's two siblings underwent genetic testing which thankfully showed they did not have the same cancer gene as their sister. For the next two years, Hannah's family traveled to St. Jude's every four weeks. Unfortunately, they discovered that the blood vessels connecting to Hannah's eye were so badly damaged by chemotherapy that her eye had "died". Four days after Hannah's second birthday, her eye was removed. The eye socket had also been severely impaired by chemotherapy so the road to recovery was far from easy. Hannah was fitted for a prosthetic eye six weeks after surgery and experienced major complications after just one week. The family again returned to St. Jude's. Over the next several months, Hannah underwent multiple surgeries, skin grafts and repairs. Many skin grafts failed due to lack of blood flow to the area. Hannah was in physical pain, and her mother was in emotional pain while watching her daughter suffer. Finally, the last skin graft succeeded.
Hannah is now 8 years old and, despite all she continues to endure, she keeps a smile on her face every day. Hannah's eye socket has a lot of nerve damage and her bones have been worn down by chemotherapy, causing chronic pain. She loves basketball but she has not been able to play for over two years because of bone pain. She still must travel for local appointments every three months, and for visits to St. Jude's every six months. Her entire family continues to struggle with the effects of childhood cancer.
Every child who has been diagnosed with childhood cancer inspires us to Rally On to find better treatments with fewer long-term side effects and, ultimately, cures. Please join us in the fight against childhood cancer by making a donation or setting up your own Rally fundraiser today.