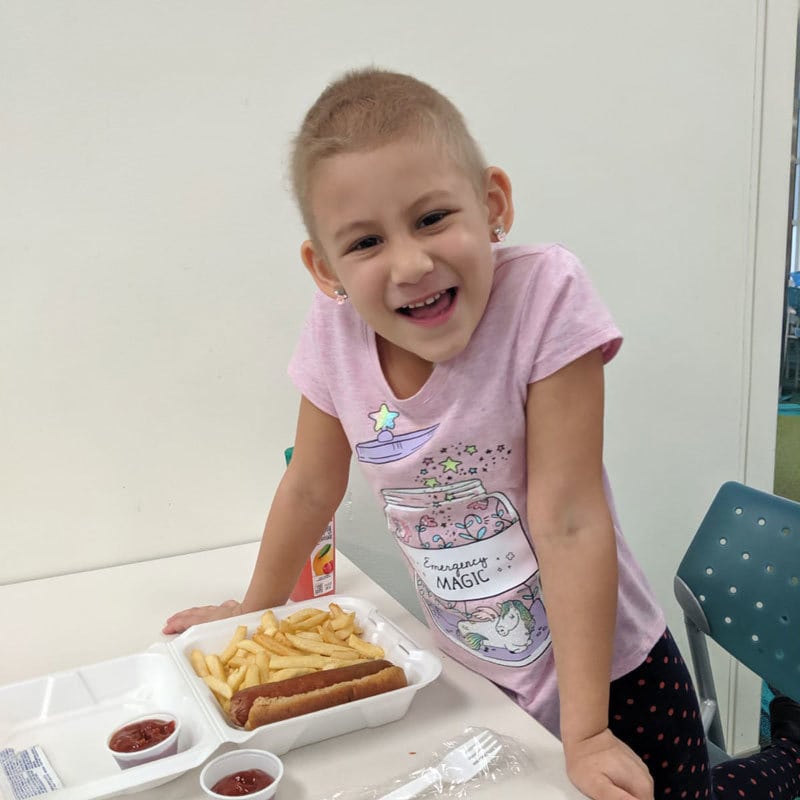 Hannah was experiencing leg pain, which was originally attributed to growth pains until it became so excruciating that it required a trip to the ER. Within a few hours, Hannah was admitted to the hospital. She was quickly diagnosed with B-cell Acute Lymphoblastic Leukemia (ALL) and began chemotherapy just two days later. Hannah previously had been a strong, healthy child who was rarely sick. One week into treatment, she was labeled "high risk" because her body was having a slow response to the chemotherapy.
Happily, Hannah reached remission on day 29. Her treatment will continue through July 2021, but her family is hopeful she will soon be able to return to swim and dance lessons. In the meantime, they have enjoyed dance parties in the hospital!
Because of cancer, Hannah missed her Pre-K graduation and the first day of Kindergarten. She is looking forward to getting back to playdates with friends and resuming life as a normal, happy child.
Every child who has been diagnosed with childhood cancer inspires us to Rally On to find better treatments with fewer long-term side effects and, ultimately, cures. Please join us in the fight against childhood cancer by making a donation or setting up your own Rally fundraiser today.