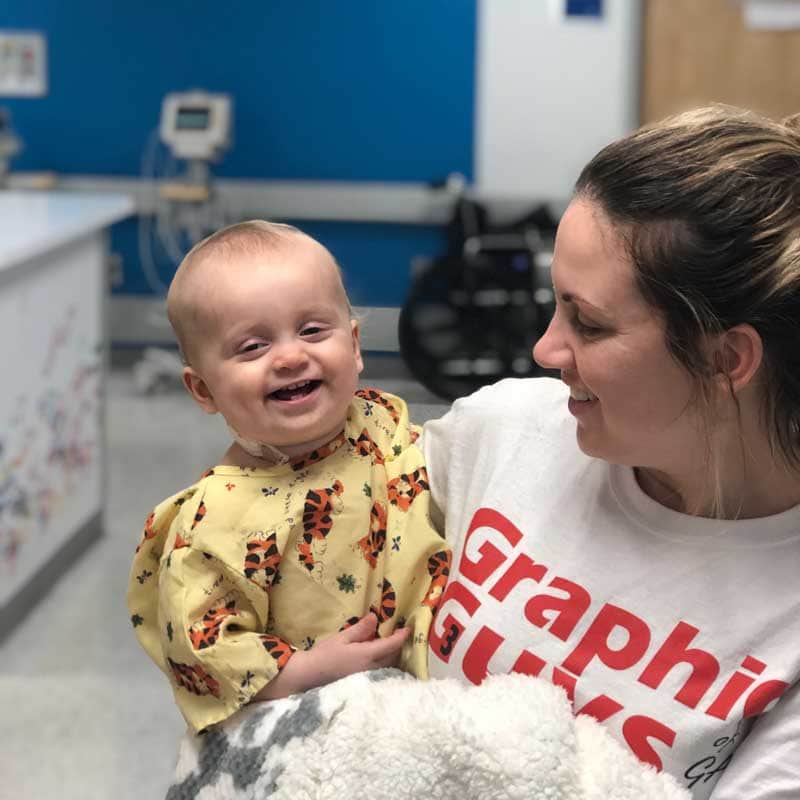 Born on May 16, 2018, Hailey was barely a year old when she was diagnosed with alveolar rhabdomyosarcoma, a type of aggressive soft tissue tumor that typically forms in the torso, arms or legs.
It started when Hailey's mom found a small lump on her leg while they were visiting her grandparents in early April of 2019. It began to grow rapidly, and Hailey's parents immediately took her to the pediatrician. After an inconclusive x-ray, they moved forward with a CT scan and an MRI, which confirmed that the lump was a rare but curable malignant tumor called fibrosarcoma.
After about four to six rounds of chemo plus surgery to remove the tumor, the family received devastating news. Hailey actually had alveolar rhabdomyosarcoma, not fibrosarcoma, with doctors predicting a 60 percent chance of survival.
Currently, Hailey's treatment plan includes 42 weeks of chemo and six weeks of in-patient radiation. The family has had their fair share of challenges, but Hailey doesn't seem to be slowing down. She recently took her first step the day after her tumor was removed, and she enjoys playing, being in the water and splashing around during bath time.
To learn more about Hailey and her journey with cancer, visit her website: https://www.caringbridge.org/visit/haileyholderallen
Every child who has been diagnosed with childhood cancer inspires us to Rally On to find better treatments with fewer long-term side effects and, ultimately, cures. Please join us in the fight against childhood cancer by making a donation or setting up your own Rally fundraiser today.