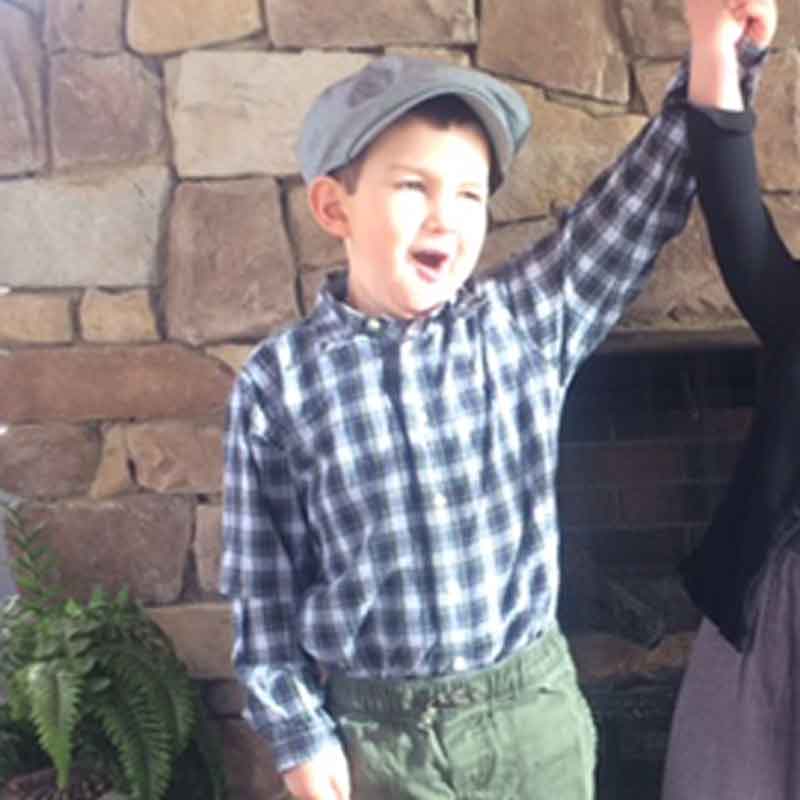 Hagan was diagnosed with Stage III Posterior Fossa Ependymoma Brain Tumor on July 29, 2013 at the age of 2.5. He underwent surgery, proton radiation and chemotherapy. In May of 2016, a routine MRI (2 years post treatment) showed that Hagan's tumor had come back. Hagan's amazing Neurosurgeon is only able to safely remove 75-80% of his tumor in surgery because it lies near his brainstem. After his 2nd surgery to battle this awful disease, Hagan is again stable and doing well. Currently, Hagan is preparing to start first grade and is on an investigational Immunotherapy and oral chemo. He undergoes a routine MRI every 8 weeks.
After bravely battling, Hagan passed away. He will forever live in our hearts and be part of the Rally family.
Every child who has been diagnosed with childhood cancer inspires us to Rally On to find better treatments with fewer long-term side effects and, ultimately, cures. Please join us in the fight against childhood cancer by making a donation or setting up your own Rally fundraiser today.