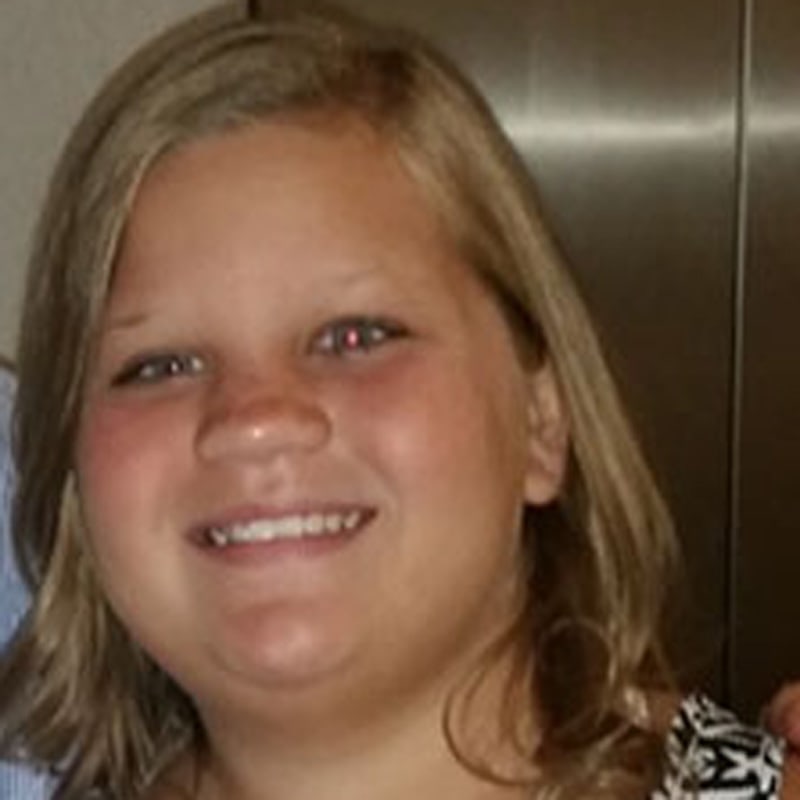 Gracie was 9 years old when she was diagnosed with Medulloblastoma, which is a stage 4 brain tumor. She underwent major surgery to remove the tumor. The doctors were able to remove 99 percent of it. A small layer was left on her brain stem.
Surgery was followed by six weeks of radiation in Jacksonville, Fl., and then almost 1 year of chemotherapy. She was in the hospital numerous times, either receiving chemotherapy or for fever with no white blood cell count. She has received multiple blood transfusions and platelet infusions. She has been off therapy for two years and I'm proud to say that her MRI's have been awesome! Still two mores years to go before we can officially say she is cancer free. She is an amazingly strong little girl!
Every child who has been diagnosed with childhood cancer inspires us to Rally On to find better treatments with fewer long-term side effects and, ultimately, cures. Please join us in the fight against childhood cancer by making a donation or setting up your own Rally fundraiser today.