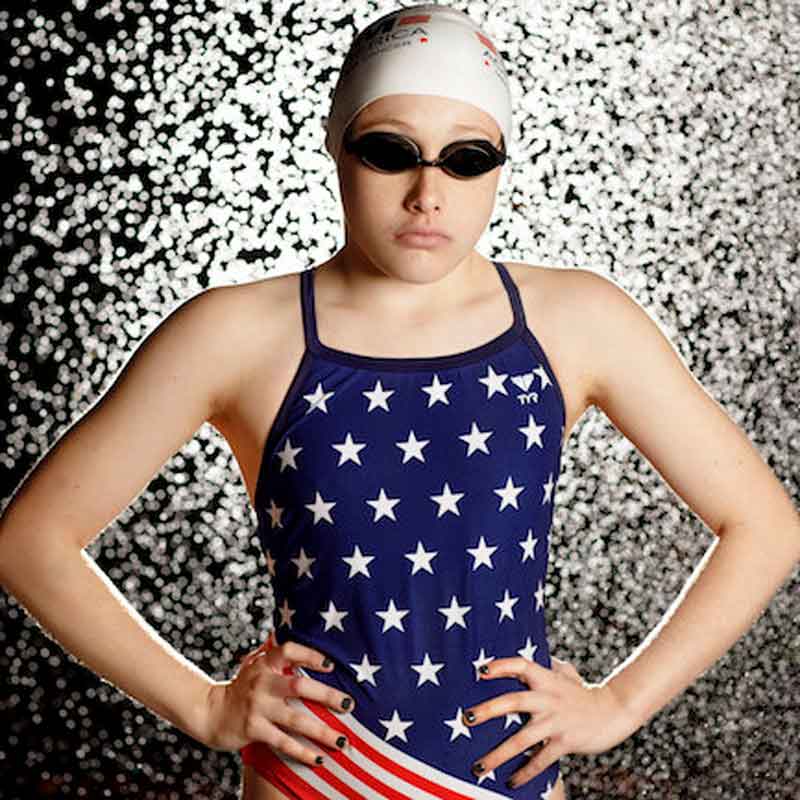 Grace fought bone cancer for four years. She lost her leg because of cancer, but she found peace and comfort in the water. She was a member of the U.S. Paralympic Swim Team. In 2017, she swam a mile for Swim Across America. She beat one of her doctors by five minutes! She always had a positive attitude, and she would lend a helping hand whenever she could. She fought cancer fiercely and bravely, but after her third battle with cancer, she passed away in March 2018. Grace's loving, faith-driven spirit will live in our hearts forever. Grace was full of joy and will always be remembered as "Amazing Grace."
Read more about Amazing Grace's journey here, and click here to watch Grace, her family, and friends share her story.
Every child who has been diagnosed with childhood cancer inspires us to Rally On to find better treatments with fewer long-term side effects and, ultimately, cures. Please join us in the fight against childhood cancer by making a donation or setting up your own Rally fundraiser today.