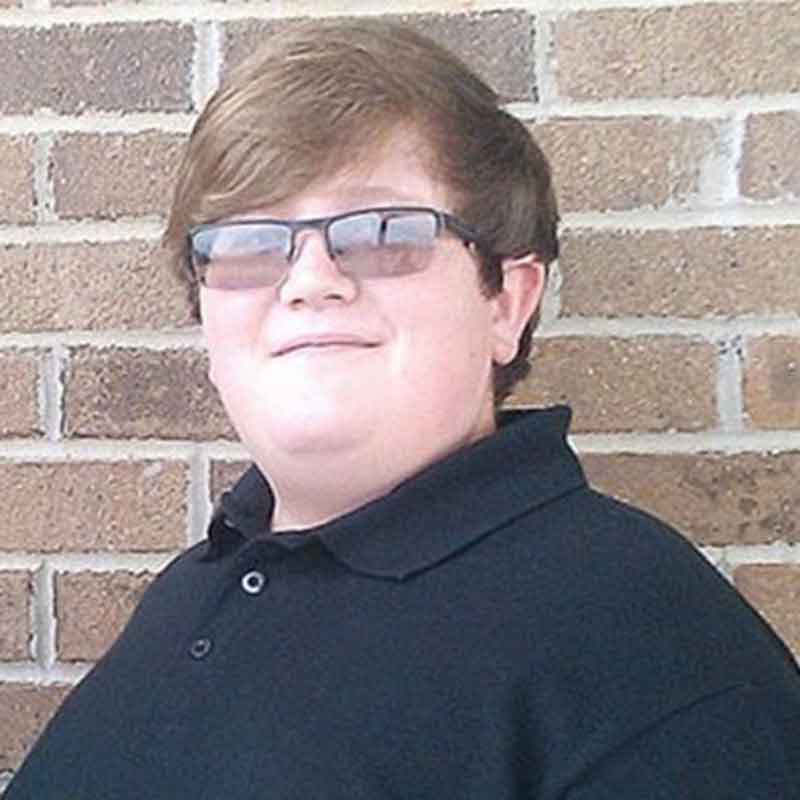 Gordie was diagnosed with CML September 22, 2014 at the age of 14. There is no cure for CML and he will take a chemo pill the rest of his life. He was in PICU in Pensacola, FL, for about a week and had a bone marrow biopsy which confirmed CML. His first meds stopped working 1 year after he started them. His blood counts went very high again and he started a new medicine in November 2015. He has been feeling well and the last blood work done on December 27, 2015, was great! The new meds are working well so far. He has another appointment in February 2016. He will have blood work and an EKG because the new medicines can cause heart problems! We are just blessed that he is here and doing well. One day at a time!
Gordie loves anything to do with music and anything to do with gaming!
Every child who has been diagnosed with childhood cancer inspires us to Rally On to find better treatments with fewer long-term side effects and, ultimately, cures. Please join us in the fight against childhood cancer by making a donation or setting up your own Rally fundraiser today.