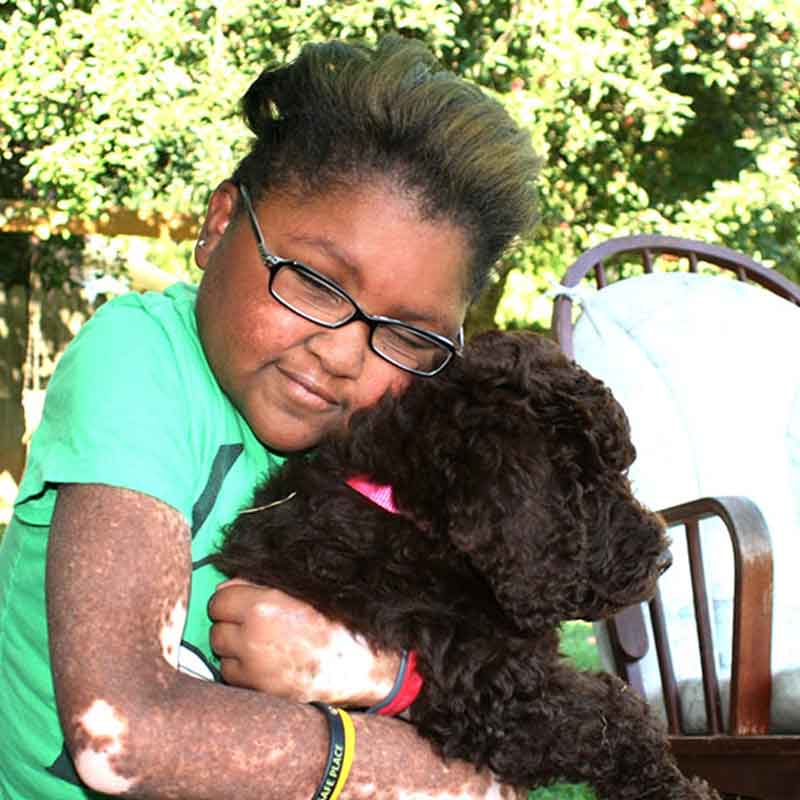 Fourteen-year-old Gigi began fighting Acute Myeloid Leukemia AML) when she was 18 months old. The disease took the life of her twin sister, Jade, in 2000. Gigi, a four-time survivor, now wrestles with the awful side effects left by her cancer battles. As her parents knelt beside her when she was 9 years old to tell her that yet another cancer had developed (Osteosarcoma), she sat quietly with her head down for a long time. And then she burst into a horrible moan – a scream of complete and utter agony, one that her parents will never forget. Her battle, peppered with lifelong scars and tremendous pain, has been a tough one.
But throughout her journey and even today, Gigi inspires through her wit, honesty, insight and talent. Her talent as a writer has been admired by many including Faith Hill, who recorded Gigi's song "You Have to Believe", and Amy Grant, who recorded another Gigi creation called "Normal." Gigi has been cancer free for four years.
Every child who has been diagnosed with childhood cancer inspires us to Rally On to find better treatments with fewer long-term side effects and, ultimately, cures. Please join us in the fight against childhood cancer by making a donation or setting up your own Rally fundraiser today.