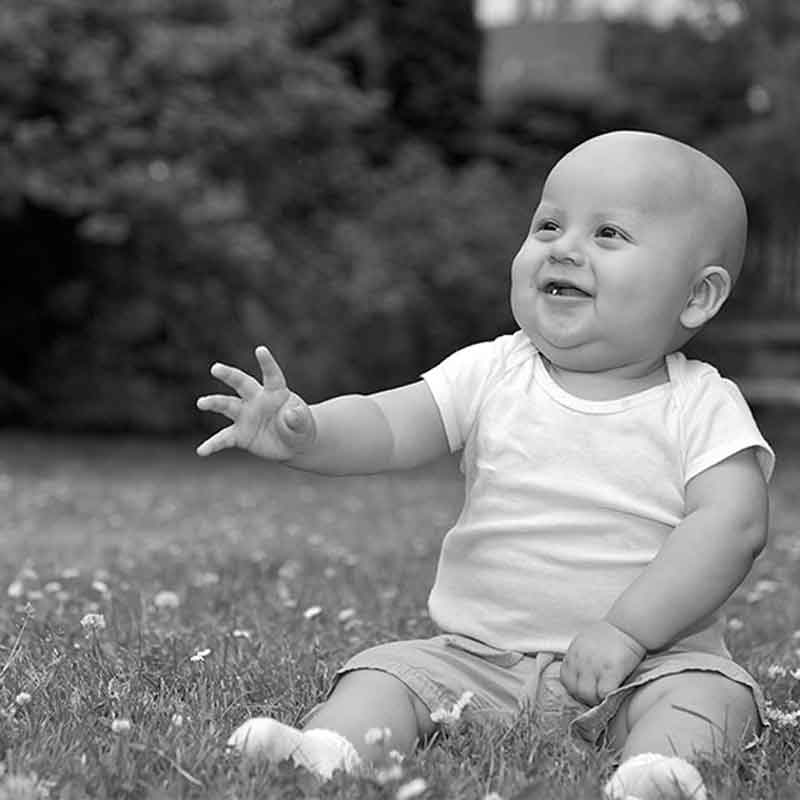 Frankie was born October 6, 2010, and was a big baby boy weighing in at 10 lbs. and 11 oz. He was full of smiles and love to give. Frankie was diagnosed with AML Leukemia when he was only 4 1/2 months old. He had been sick for about a month and a half with colds, fevers, and bruising all over his body prior to his diagnosis.
Frankie started chemo treatments and had three rounds of treatment. Frankie did amazingly well through all of his rounds of chemotherapy. He flew through them like nothing had ever affected him, and was back to being a normal, happy, chubby, little guy. In June of 2011, Frankie received a Bone Marrow Transplant from his big sister, Eliza. Eliza has been a big part of Frankie's healing process and to this day, he is doing wonderfully well. He has taken his sister's marrow beautifully.
Frankie's mom writes, "Frankie always has a big smile on his face to brighten your day and never has a down day no matter what. We are almost done with treatment, and hopefully with the help of prayers and God, things will continue to go well. We would like to say thank you for everybody's love, support, and prayers. It has been a long journey and we are now starting to see the light at the end of the tunnel! We are so excited to be a part of Rally, a wonderful foundation and organization that raises money for our kids that have cancer."
Every child who has been diagnosed with childhood cancer inspires us to Rally On to find better treatments with fewer long-term side effects and, ultimately, cures. Please join us in the fight against childhood cancer by making a donation or setting up your own Rally fundraiser today.