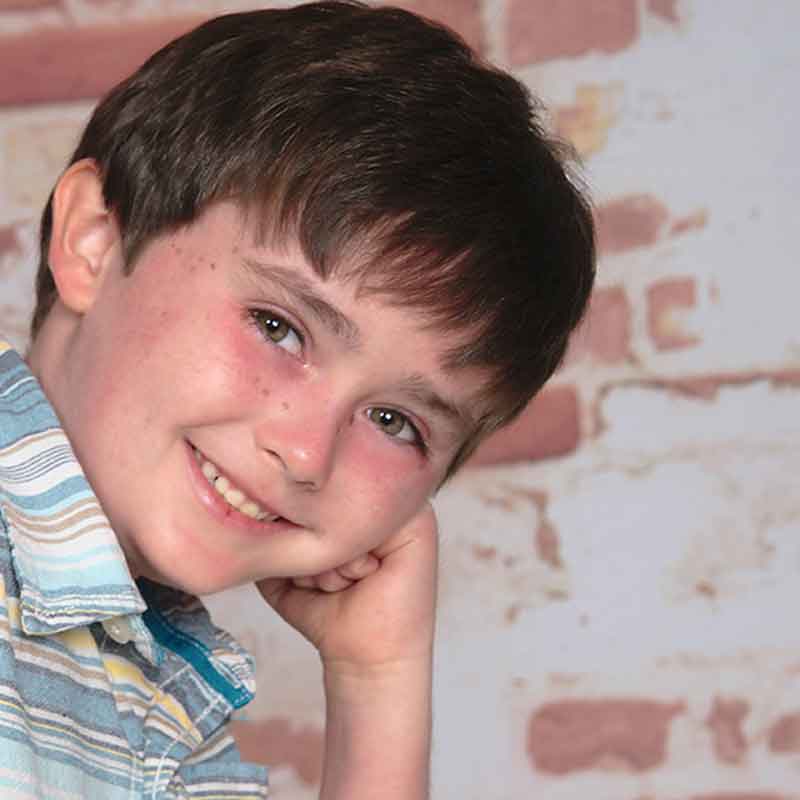 Evan was a normal happy, healthy four year old little boy. He started complaining frequently of sore throats and bellyaches, but each time I took him to the pediatrician it was all chalked up to allergies. Eventually his blood was tested, we were sent to Scottish Rite, and he was diagnosed with Leukemia.
In the following months, Evan contracted numerous infections. He has had several surgeries on his right leg, and had a portion of his lung removed. He has come a long way over the past year. He is now in the Longterm Maintenance portion of his treatment plan, and with continued physical therapy he has moved from a wheelchair, to a walker, to running with his friends with no assistance.
Evan still has a long road ahead, but his strength and can-do attitude are sure to bring us all through. Our lives were all turned completely upside down, but the kindness and love received from his doctors, nurses, charitable organizations, friends and other cancer families have all lifted and inspired us. We hope to one day be able to give back in the same way.
Every child who has been diagnosed with childhood cancer inspires us to Rally On to find better treatments with fewer long-term side effects and, ultimately, cures. Please join us in the fight against childhood cancer by making a donation or setting up your own Rally fundraiser today.