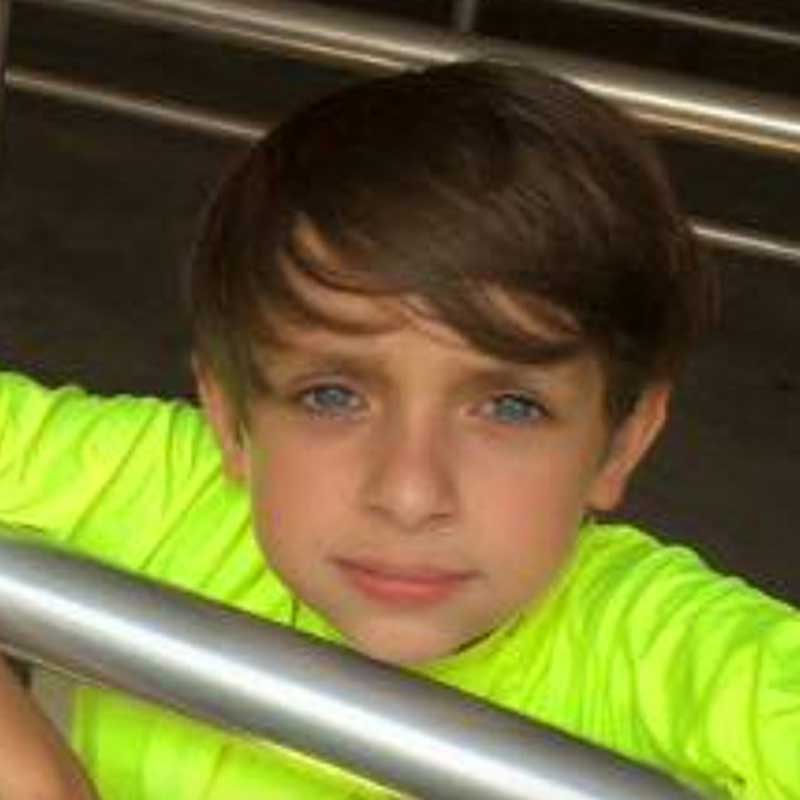 Ethan was diagnosed at the age of 14 months. He was sick for a month and nobody could figure out what was wrong. He was losing weight, wouldn't eat and he had fevers on and off. We finally saw a different doctor in the group and she immediately felt that Ethan had a mass in his stomach. She sent us straight to Egelston. When we arrived in the ER, they took Ethan back for an ultrasound. He was then admitted to a room where he immediately was hooked up to IV's. The doctors came in and said he had cancer but wasn't sure what type. We were then walked up to the Aflac Cancer Floor. Over the next week Ethan started chemo and had a tumor resection. After starting chemo, we were told he had Stage III High Risk Neuroblastoma. We were devastated but knew we had to be strong for our son. We stayed at the hospital for several weeks while Ethan was given chemo and blood transfusions. We were then sent home til l the next chemo.
Over the next months Ethan had various infections which caused him to be admitted again. Sometimes his central line had to be replaced. It felt like we lived at the hospital. Every time we went for a round of chemo, Ethan would be admitted. He was a strong boy. He was always happy. He used to run laps around the nurses station. They would laugh at how energetic he was. The doctors told us that Ethans tumor was so wrapped around his organs that it couldn't be removed. So they told us that we had to wait to see if it would shrink. So from August 2006 to January 2007, Ethan went through his chemo. In January, they took Ethan for a CT scan and when the doctor showed us the scans he asked if we saw anything. I told him no. He said it was because the tumor was completely gone. The doctor even cried with me out of happiness. He was completely shocked. Even though Ethans tumor was gone we still had to continue to follow protocol. Over the next 5 months he had to have back to back stem cell transplants. Those were a nightmare. Finally in May Ethan started radiation. We had to go everyday for two weeks. On Ethans birthday he completed his last dose of radiation. He was 2 years old.
Today is a smart and spunky 12 year old. He is my miracle from God. I am glad we stayed strong and trusted his life in God and the doctor's hands. He is a fighter for sure.
Every child who has been diagnosed with childhood cancer inspires us to Rally On to find better treatments with fewer long-term side effects and, ultimately, cures. Please join us in the fight against childhood cancer by making a donation or setting up your own Rally fundraiser today.