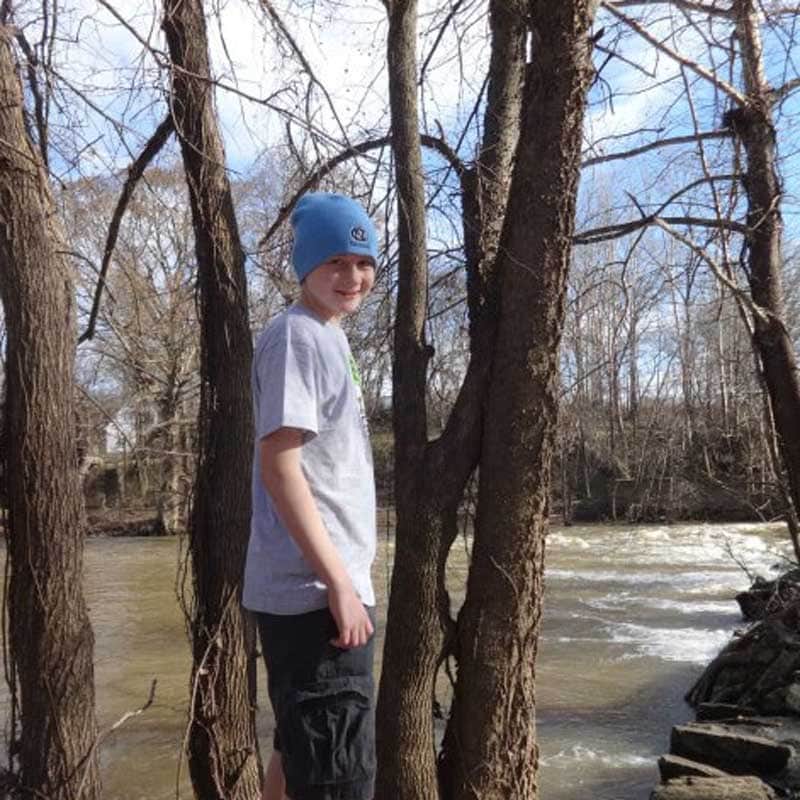 Ethan was just your typical happy-go-lucky 12-year-old boy. Less than 4 months ago, he was moving along, worry-free. The day before Thanksgiving 2015, his dad noticed a lump near his collarbone. At the pediatrician's office, cancer was the last thing we expected to hear. He had no symptoms, but the chest x-ray showed a huge mass in his chest that was pushing his windpipe to one side and crushing one of his lungs. He was sent to the hospital, where he stayed for a week. There, they took a biopsy of the mass, took bone marrow, and ran numerous other tests & scans. He was diagnosed with stage 3 Hodgkins Lymphoma on 12/4/15 and immediately started on chemotherapy. He is scheduled to start radiation later this month. Despite, the abrupt changes he has been through, Ethan has been keeping a great attitude and sense of humor throughout.
He completed radiation therapy on April 12, 2016, and had his follow up scans on June 1, 2016. Radiation really wiped him out. He had a lot of fatigue and a bad sore throat. He was determined to finish 7th grade, so he fought the side effects and finished up the school year, making A's & B's. His last day of 7th grade was June 2, 2016. That morning on the way to school, his doctor called with the scan results. Ethan is no longer showing any signs of disease and is now in remission. We are overjoyed! Ethan enjoys watching sports and following his favorite teams. He enjoys playing video games, exploring new places, being outside and drawing.
Every child who has been diagnosed with childhood cancer inspires us to Rally On to find better treatments with fewer long-term side effects and, ultimately, cures. Please join us in the fight against childhood cancer by making a donation or setting up your own Rally fundraiser today.